Are you looking for PayPal web hosting or Web hosts that accept PayPal in 2022?
Then you are in the right place. For starting a blog, you need the best web hosting as per your need.
For purchasing hosting there are two options available i,e through credit/debit card or PayPal, especially for the international web hosting companies.
Many people feel uncomfortable while using their credit cards for online payments because of security issues. So for them, PayPal is the best alternative available.
Are you in hurry? These are the recommended web hosts that accept Paypal in 2022:
1. A2 Hosting – Turbo speed with free site migration and money-back guarantee.
2. Cloudways – For high-scaled websites and managed WordPress sites.
3. Fastcomet – Best for beginners with great customer support and service.
And I personally use Paypal only for international purchases instead of my cards for the obvious reason mentioned above.
So let's dive into how you can purchase web hosting through PayPal and which web hosts accept PayPal in 2022.
Before going into it. Let's discuss some basic details about PayPal and what we look for while purchasing any web hosting.
---
What is PayPal?
Paypal is an online financial service platform to send, receive and purchases using a secure account.
You just have to make an account, and add your bank details and card. You can add multiple bank accounts and cards.
And then you can either send or purchase using your card and the amount will be deducted from your bank Or received and it will automatically transfer to your bank account.
Hope you have understood it completely. If you don't have an account then you can make it. It's a free process.
---
Why Purchase Using PayPal?
There are various reasons, why you should pay with Paypal while making a purchase of any web hosting.
Reason 1: User-friendliness. Yes, you heard it right. It's quite user-friendly. Before making any payment either put the recipient's registered Paypal email and send the amount.
Or click on the company's links and it will redirect you to PayPal where you will log in and then proceed with payment.
Reason 2: Because of the fastest and easiest method available.
Reason 3: The best security. This is the primary reason everyone uses PayPal. Your privacy will remain hidden from merchants as your bank account, and card details will not be shared with them.
And also you will get 180 days of Buyer's Protection against fraudulent transactions. You can claim your amount and PayPal will hold the processing or ask the merchant to transfer you back.
Reason 4: If you provide your credit card details while purchasing, many companies usually save those card details and cut the price on renewal without asking you.
So it's better to use PayPal as, without your consent and your login details, no money will transfer from your bank.
---
As PayPal is a more secure and the easiest option available, so without giving any extra thought. let's purchase some best web hostings for your blog or site.
Let's move forward, examining the various web hosting companies that accept PayPal payments in 2022.
Disclosure: If you purchase aby hostings from my links then I will get referral fees without costing anything extra to you. This helps in providing awesome content and running a blog. keep supporting guys!
---
So before choosing any web hostings, we keep the following features in mind and prioritize them as per need:
Pricing: We prioritize web hosting by taking care of your pocket. Hostings should be of best value to money without hidden fees and hefty renewal charges.
Support: This is a very crucial parameter to look for. The support system should be awesome so that you can solve your queries regarding the website and it should be live or quick.
Speed and Uptime: Buying hosting with PayPal doesn't mean you will compromise with performance. The speed and uptime should be amazing to make the most revenue out of your website.
---
Web hosts that accept PayPal in 2022
Here we have queued some good Web hosts that accept PayPal payments in 2022 without any hidden cost.
1. A2 Hosting
If you are looking for a blazing fast web hosting solution for your websites, then a2 hosting is perfect for you.
I personally use their service for my site and Turbo features they provide are just awesome which increases the load speed by 20X as compared to others.
Apart from shared hosting, you have options for dedicated hosting, reseller and VPS hosting and you can upgrade at any point of time when you are required to.
They provide their own A2 optimized plugin which will hide login details and captcha to remove spam and increase the website's security and performance.
Their servers are currently available in the USA, Europe and Asia. This is an affordable option to start your online business or blog.
Pros
Unlimited SSD Space & Transfer
Free & Easy Site Migration
Free Automatic daily Backups
Daily backup free
Free SSL Certificate
Cons
Live chat support is not quick, you have to wait for your turn
A2 hosting provides free migration when you will migrate from one host to another host without losing any database.
Also, A2hosting is the only hosting company that provides an anytime money-back guarantee. So you will charge for what you used previously and the rest will be given back to you.
2. Fastcomet
I am using Fastcomet for this blog for the specific purpose to show you the results and speed. Their customer support is extraordinary. I haven't seen such a customer support system at this lower price. You just have to raise the ticket and they will solve it on their own without any hustle.
You can see the GTMetrix result of my blog bloggingsprout.com which is hosted on fastcomet. This is highly recommended web hosting for your blogs in 2022.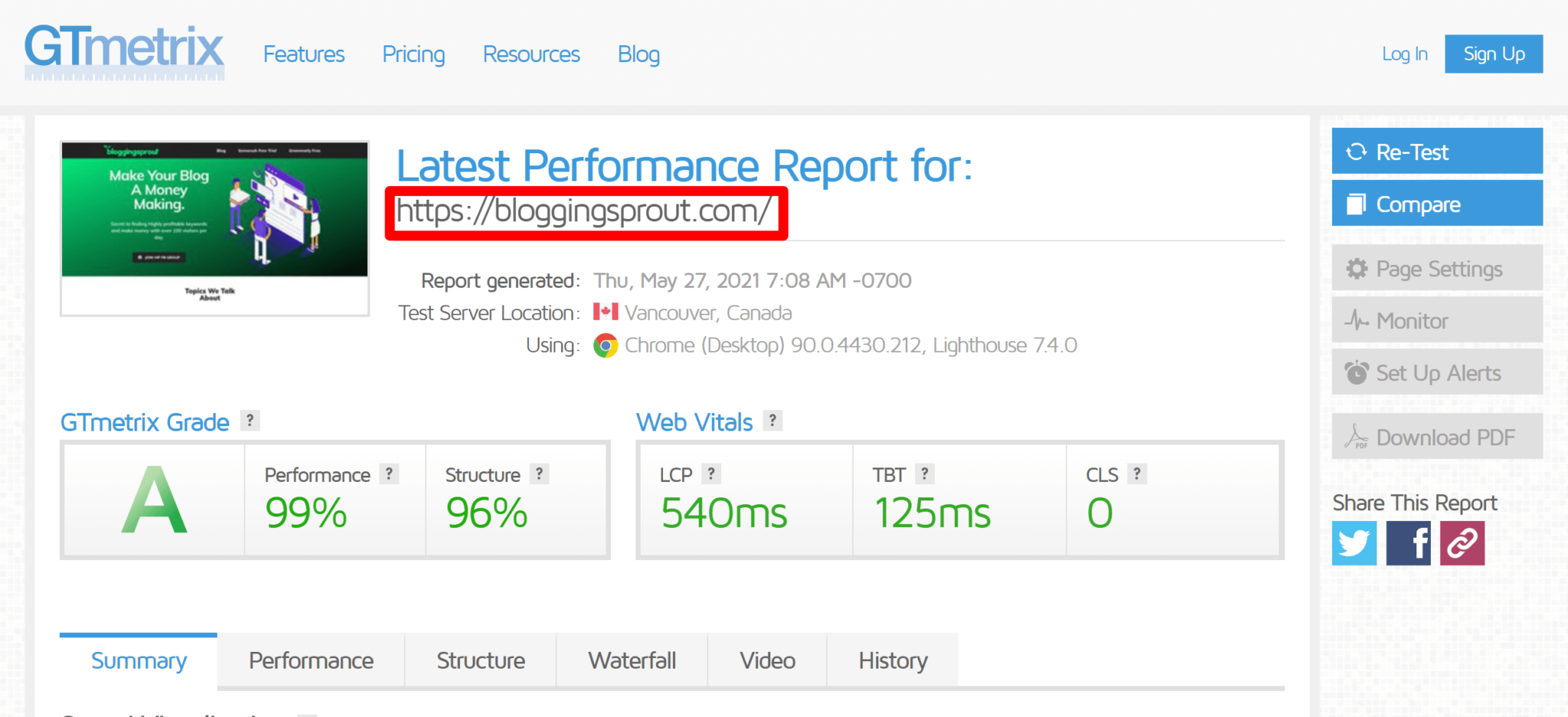 Also, did you know that fastcomet is a web hosting company that provides cloud-based shared hosting at the regular web hosting price?
This attractive service at a lower price along with the best performance as they have servers equipped with SSDs drew our attention. Apart from all, their transparency with price and bumping price at the renewal time makes it unique too.
There are many reasons to go with fastcomet like 45 days money-back guarantee, a large number of data centres to choose from, attractive support service, free domain, free SSL and drag-drop page builder.
Pros
Free domain name
Uptime 99.99% with TTFB below 700ms
45 days money-back guarantee
Free starter kit
Free daily backup and free SSL
Good customer support
Cons
A limited money-back trial period for VPS users
I recommend going with fastcomet if you are looking for blazing cloud-based shared hosting at a regular price and most importantly because of their price transparency, as you don't have to pay the increased price at the time of renewal.
Other methods of payment available to pay are credit cards.
3. Siteground (PayPal on request)
Siteground is one of the best web hostings that are available in the market with ratings of 4.8/5 on Trustpilot and more than 6000+ reviews.
Top bloggers and experts and even WordPress recommend siteground web hosting because of its performance and service.
You can buy hosting with PayPal on request from customer support but still their service and most importantly live customer support is tremendous.
They have 5 data centres in 3 international regions that is North America, Europe and the USA. Just select the data centre from where your most traffic will be.
Siteground service is highly recommended for business websites and blogs.
Siteground provides an SG Railgun tool to improvize website speed and performance. And this tool from Cloudflare individually cost around $200.
This is provided free of cost to you with your hosting plan purchase.
Pros
Live chat support
99.99% solid uptime
The choice to select server centres
Daily backup free
Free professional domain email
Cons
Renewal cost high
Traffic handling limit
So Siteground is the reliable and affordable web hosting right now in the market and I highly recommend you if you want to start.
Before buying hosting from PayPal, just contact their support team and ask for a PayPal payment link. They will send you a link and use that link to make a payment.
Follow this guide on how to purchase siteground with PayPal.
4. Bluehost (FREE domain)
Bluehost is also one of the reputed web hosting available in the market under the umbrella of Endurance international group along with Hostgator and bigrock.
Bluehost is also one of the web hosting that WordPress itself recommends.
If you are a beginner and want to start a small business or individual website then Bluehost is recommended for you.
You will be provided with extensive support in terms of video tutorials and live support. This helps you to solve your queries on spot.
There are tons of great features and extra offers for the best value of money provided that suit with every budget and for everyone. You can install WordPress CMS with one click from their panel.
Pros
Free domain for a year
Free SSL
cPanel is user friendly
Integrated with Cloudflare CDN for fast speed
TTFB is below 500 ms
Cons
As usual, the initial price is low, but the renewal cost increased
Customer support is of a moderate level
Apart from the credit card, you will get the PayPal option to make your payment. There will be additional add-ons automatically will be added by Bluehost. So make sure you uncheck all before purchasing as per your requirement.
5. Hostgator (FREE domain)
Hostgator is one of the oldest web hosting companies that come under the umbrella of Endurance International Group (EIG) which serves small-medium websites and blogs.
Apart from shared hosting and WordPress hosting, they also provide dedicated servers and cloud hosting with good speed.
HostGator features include one-click WordPress installation, free SSL, free domain for a year and unlimited storage.
They have good cloud hosting plans, at a reasonable price. And for providing optimal performance through cloud hosting, they utilize their own integrated caching and failover technology.
Pros
Free domain for a year with every plan
Free migration
24 X 7 customer support
45 days money-back guarantee
99.99% uptime and TTFB is below 500 ms
Low cost to get setup
Cons
Only USA server location available
Don't have windows based VPS hosting
Hostgator is a top blogger and expert-recommended web hosting available in the market. And actually, it's pretty easy to get your website set up with one-click WordPress installation from the panel and running as well.
You can read HostGator reviews available on the web.
Hostgator offers 3 plans for shared hosting:
Hostgator Special Discount For Bloggingsprout Readers
Visit HostGator and apply BSPROUT60 while checkout to avail extra discounts while purchasing.
6. GreenGeeks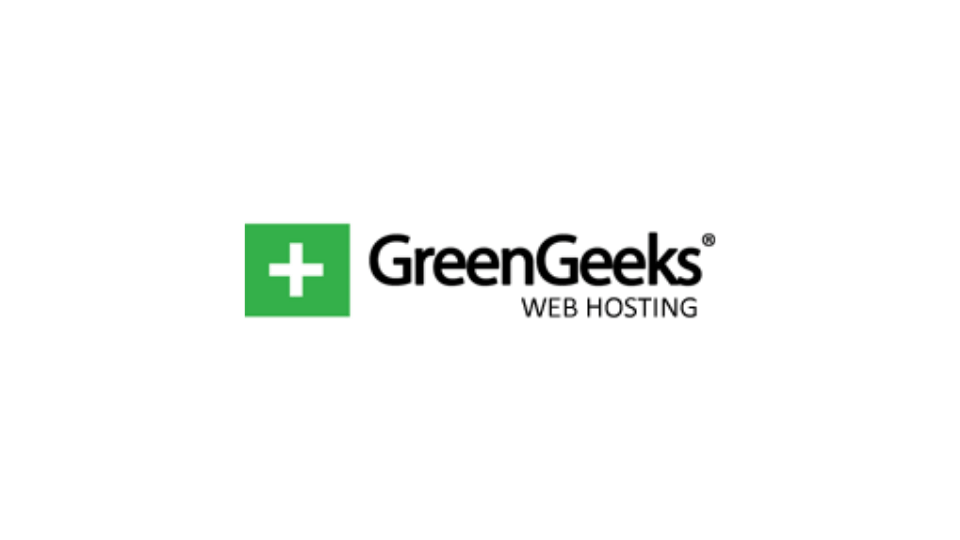 GreenGeeks apart itself from other web hosting companies as they take care of the environment and have an eco-friendly approach with affordable green hosting.
Apart from their eco-friendly approach to providing hosting service, they also provide blazing features like a free domain for a year, daily backups, and unlimited storage that comes with all of their plans.
GreenGeeks hosting is ideal for small business websites and blogs. After many top experts testing on their speed, it always came under 1 sec.
Pros
Free domain for a year
Guaranteed eco-friendly hosting
Excellent server speeds
Popular as blog hosting
99.99% uptime with TTFB is below 500ms
Free site migration for new customers
Cons
Price increases at renewal time
So GreenGeeks is one of the best siteground alternatives available you can go with almost the same features they provide at an affordable rate.
The other method to pay available on greengeeks is Credit Card. So you can make payments through CC also.
* Update: Greengeeks have paused taking payment from PayPal and they are accepting only credit cards.
7. Hostinger
I think you must be aware that, hostinger is having a sister company 000webhost.com and it provides no-ads free hosting but for premium hosting you have to go with hostinger.com
Apart from shared and WordPress hosting, it also offers services in VPS, Minecraft server, cloud, email and eCommerce types of hosting to a large audience.
The Hostinger panel that you will get after a successful purchase is extremely user-friendly that increase the ease of use even for those who have little knowledge and experience in website development and WordPress.
Pros
30 days money-back guarantee
99.99% solid uptime
Various servers located on different continents
24/7/365 Chat Support
Various tools, website builders and templates for ready steady go
Cons
Free SSL, backups not available in the starter plan
Renewal price increased after a year
Hostinger plans start at just $0.99 per month. This is the cheapest web host that accepts PayPal. Awesome for small/medium size sites and blogs.
Apart from the PayPal option, you will get other payments as well like UPI, credit card and coin payments.
8. Dreamhost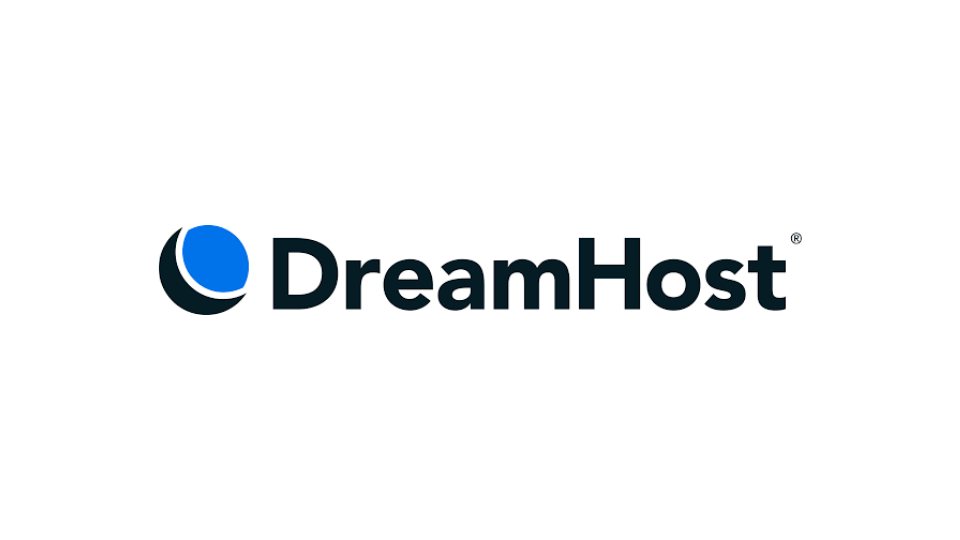 Dreamhost is one of the oldest web hosting companies as they are in the market for the last 2 decades and are also WordPress-winning hosting.
They have more than 400k customers and serve them in various countries. Their service starts at $2.59/month shows that Dreamhost is the top player in the web hosting industry.
Apart from Bluehost and siteground, Dreamhost is one of the three web hosting companies that are officially recommended by WordPress on their website.
Pros
The average response time is 740 ms
Dreamhost has 99.928% average uptime so far this year
97 days money-back guarantee
1 click instant WordPress installation
Environment friendly
Low renewal rates
Free domain for a year
Cons
Limited support
No email accounts in their basic plan
Dreamhost is one of the reputed web hosting companies with an average 4.6/5 rating on Trustpilot. I really recommend Dreamhost because they are transparent with their pricing and won't increase the price at the time of renewal time.
Apart from Paypal, they accept all major credit cards like VISA, MasterCard, Amex and discover.
9. InterServer
Since 1991 InterServer that seeks to provide one experience for its users. Apart from shared hosting they also provide service in cloud hosting and dedicated servers.
Apart from shared hosting, it also offers its service in cloud VPS and dedicated home of servers.
What people like most about interserver hosting is that they never overload their server. The load is always kept under 50% so that spikes in traffic provide enough space to manage all the traffic.
Pros
Server performance is great with an average uptime of 99.97% and 220 ms TTFB
Free site migration from old server to interserver
100% in-house customer support
Cons
The only server is in the USA
VPS hosting panel is not beginners friendly
InterServer cloud VPS hosting is just awesome due to its flexibility and affordability. So I recommend you go with it.
EXCLUSIVE OFFER TO Bloggingsprout.com VIEWERS $.01 FIRST MONTH. COUPON CODE: BG0001
10. Inmotion (PayPal on request)
Inmotion is a hosting that started small but scaled up and they are in the industry for the last 15 years and serving approx 170K thrilled customers and still growing.
Inmotion web hosting has many benefits like SSD storage space, unmetered data transfer and a free .com domain with all their plans.
This company also claims that your website speed can be 6X faster if your site is hosted on their servers present on the East and West Coasts of the U.S.
They also provide 1 click install of over 400 apps, unlimited professional email accounts and 365X24X7 technical support. They also guarantee 99.99% uptime of your WordPress websites.
Pros
Automated daily backup
Live chat support to fix your technical issues on the spot
Free site migration
Easy to use site builders
90 days money-back guarantee
Cons
Sever location in the USA only
Annual contracts
So Inmotion is recommended for serious business and large websites. Its excellent scalability makes it more perfect to choose it all over.
This is one of the web hosts that accept PayPal. To buy hosting with PayPal, just contact their support team and ask for a PayPal payment link. They will send you a link and use that link to make a payment.
---
Best Web Hosts that accept PayPal for high-traffic sites
If your site is getting lots of traffic or better say have high traffic, then I would recommend you to go with some of the best web hosting companies:
1. WPX Paypal web hosting
WPX Hosting is providing all those great features that are required for high-traffic sites should have. Let me mention some of those:
High-speed custom CDN
WPX Hosting offers free site migration on all plans
Provide awesome security using DDoS protection, application firewalls
Fast live support and manual backups
These were just some of the outstanding features I have included. You can read all in detail by vising WPX hosting website.
If you have a large traffic website, then this is ideal for you.
2. Kinsta Hosting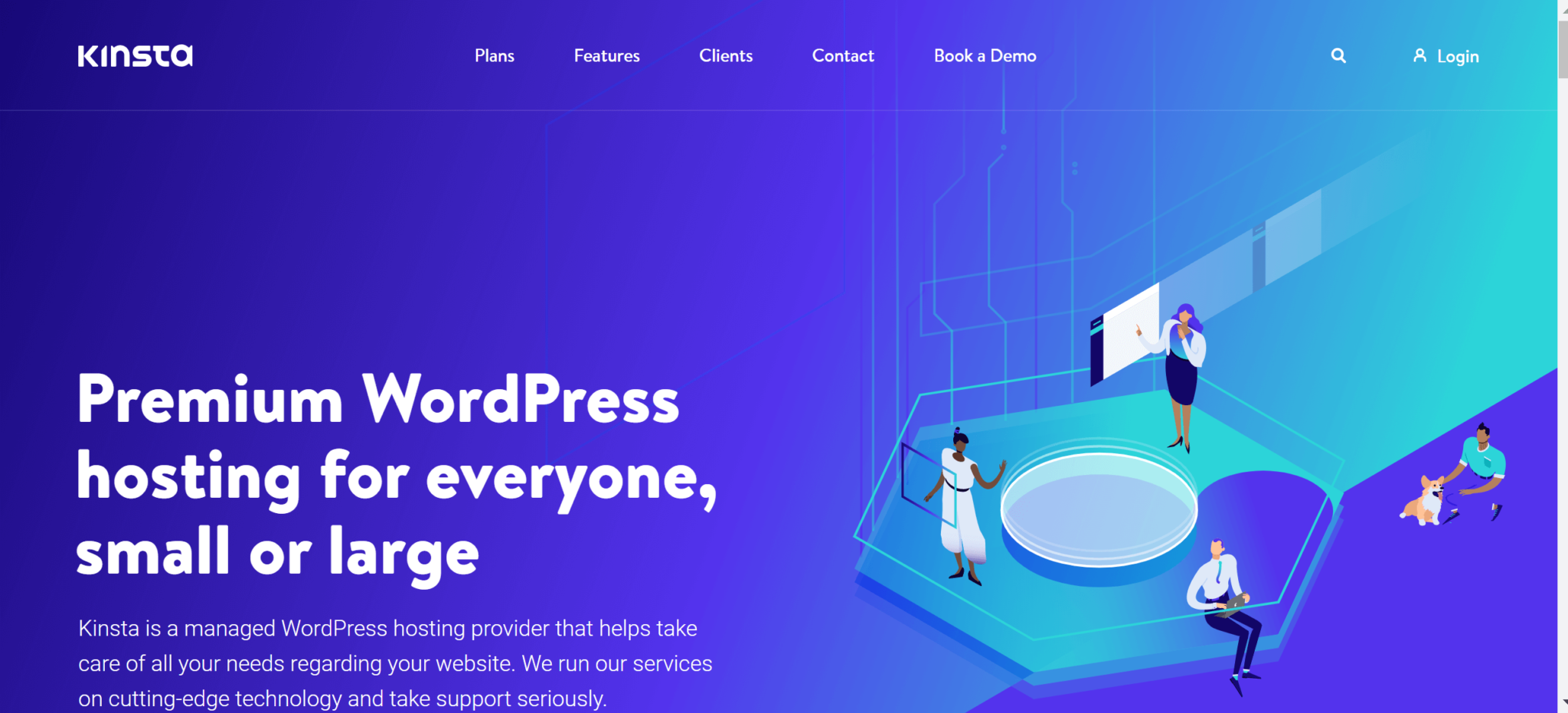 Kinsta is managed WordPress web hosting that uses the infrastructure of the Google cloud platform and has awesome features. Let me mention some of those:
Ultimate speed
Free manual site migration
Daily backups
Manual and automatic backups
SSL certificates
Multisite hosting with cloning tools
These were just some of the outstanding features I have included. You can read all in detail by vising the Kinsta website.
You can get 2 months free with a yearly plan. I would recommend you to go with Kinsta if your budget is not a constraint and you are expecting spikes in traffic.
3. Cloudways Hosting
Cloudways is a service provider company that manages cloud servers of various cloud providers like AWS, digital ocean, google cloud etc.
They make it easy for your site to use cloud hosting by managing themselves. Apart from that, they offer awesome features too. Let me mention some of those:
Fast servers
Easy to use control panel
Easy to install apps
Free updates
Free site migration from one server to cloudways server
Free trial on your websites
These were just some of the outstanding features I have included. You can read it all in detail and try a free trial from the official website.
They also offer pay as you go pricing model to their customers. This means paying only for the bandwidth used due to high traffic.
---
Web Hosting companies that Accept Bitcoin 2022
It might be off-topic but let me add some web hostings that accept bitcoin in 2022 if someone is looking for another alternative as well.
Hostinger – Uptime is 99.9% and up, performance is fast, and support is available 24/7
NameCheap – Cheap domain names, reliable hosting, and free domain protection
Quick Recap
Now you have a list of 10 good web hosts that accept PayPal.
FAQs Related to web hosts that accept Paypal
1. What is Paypal?
Paypal is an online financial service platform to send, receive and purchases using a secure account.
You have to connect your bank and card to pay and receive to your respective bank.
2. Can I pay Bluehost with PayPal?
Apart from all major credit cards, Bluehost is having the option to buy hosting with PayPal too.
Just fill out all your info, select your plan and at the time of checkout. Proceed with the secure safe option of Paypal.
3. Which is the Best web host that accepts PayPal?
Out of all the web hostings companies that accept PayPal, the best one is siteground because of its amazing features. Highly recommended for low-medium websites and blogs.
4. Can I buy siteground hosting with PayPal?
Yes, you can buy siteground hosting with PayPal in 2022. To buy hosting with PayPal, take help from chat support and ask them PayPal link, they will forward you the link to make payment.
---
Final Words On Paypal web hosting
In this article, we have created a list of the best web hosts that accept PayPal in 2022. Hope your queries are solved after reading it completely.
Apart from mentioned above best web hosts, there are some web hosting companies too in the market like GoDaddy, HostPapa, justhost etc. You can take a look if you want.
The most recommended web hosts are Cloudways, a2 hosting and HostGator. If you are looking for the best green web hosting, then GreenGeeks is perfect.
Read More: 17 Easy hacks to speed up WordPress site in 2022
If you have any suggestions, or feedback then do let me know in the comment section.
One last request, don't forget to share. Because Sharing is Caring.