If you are looking for a Nexcess StoreBuilder Review, then you are in the right place. Here I will discuss in more detail about Nexcess StoreBuilder features, pricing and its alternatives.
Online business is like air nowadays, which is scattered everywhere. However, building an online business is the most challenging as well as the most demanding work this time.
You may find it very challenging to launch your e-commerce store online at the very beginning due to a lack of proper online shopping customization techniques and technical knowledge.
If you are also looking for a proper online store builder that allows you to quickly create an eCommerce site where you can sell anything easily and faster then no worries.
Here comes storebuilder, created by Nexcess which aims to help business owners to design their shops without any technical knowledge.
What is a Storebuilder?
Nexcess StoreBuilder is a smart online website builder, powered by WordPress and WooCommerce. It makes setting up a digital store very easy and simple.
Storebuilder is introduced by one of the famous hosting partners: Nexcess, who has 20 years of hosting experience with 10 global data centres.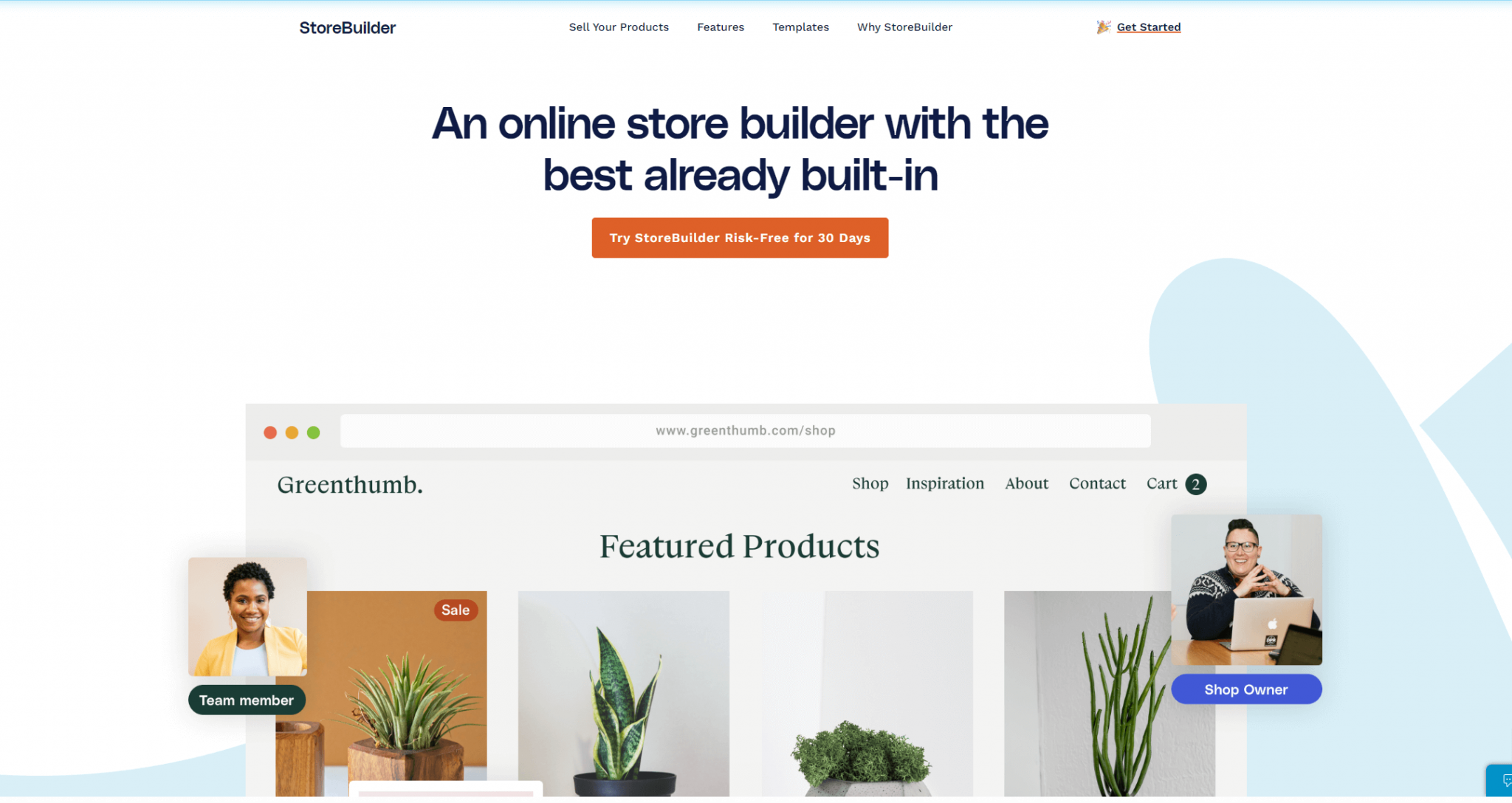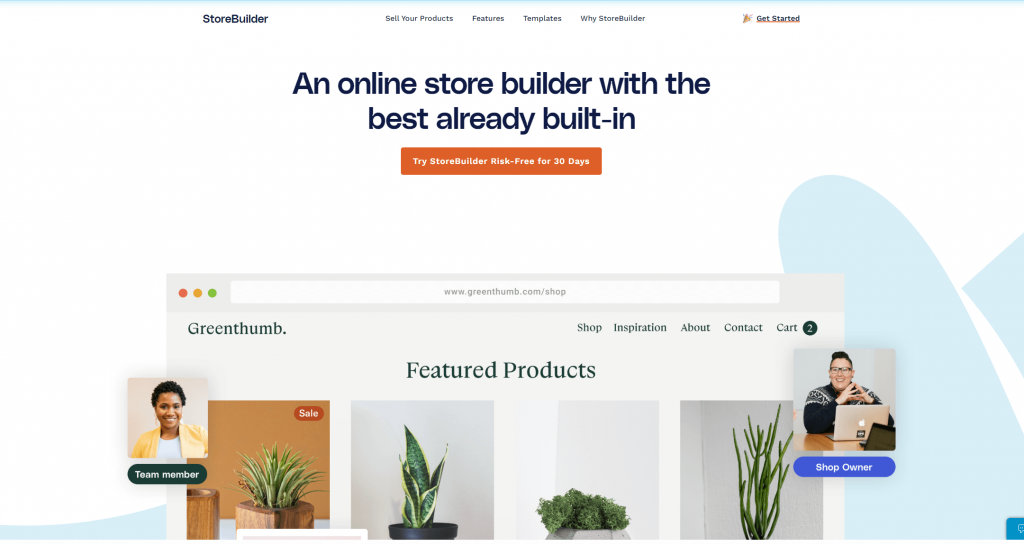 StoreBuilder is a flexible eCommerce builder that aims to easily create a fully-functional online store of any niche and sell any kind of product.
The best thing about this platform is, that you don't even need to write even a single line of code to do that. Therefore if you are planning to start an online business, storebuilder can be the best option to help you to build online stores easily and instantly.
11 strong Features Of Storebuilder
Though there are various features StoreBuilder is providing to its users. But here I have listed some strong features of Nexcess StoreBuilder that make it unique as compared to others.
1. No coding required:
A lot of people think that they need to be professional programmers to create an e-commerce store and launch their business online.
With the help of storebuilder, you don't have to worry about the issue as it allows you to create professional websites without any coding skills.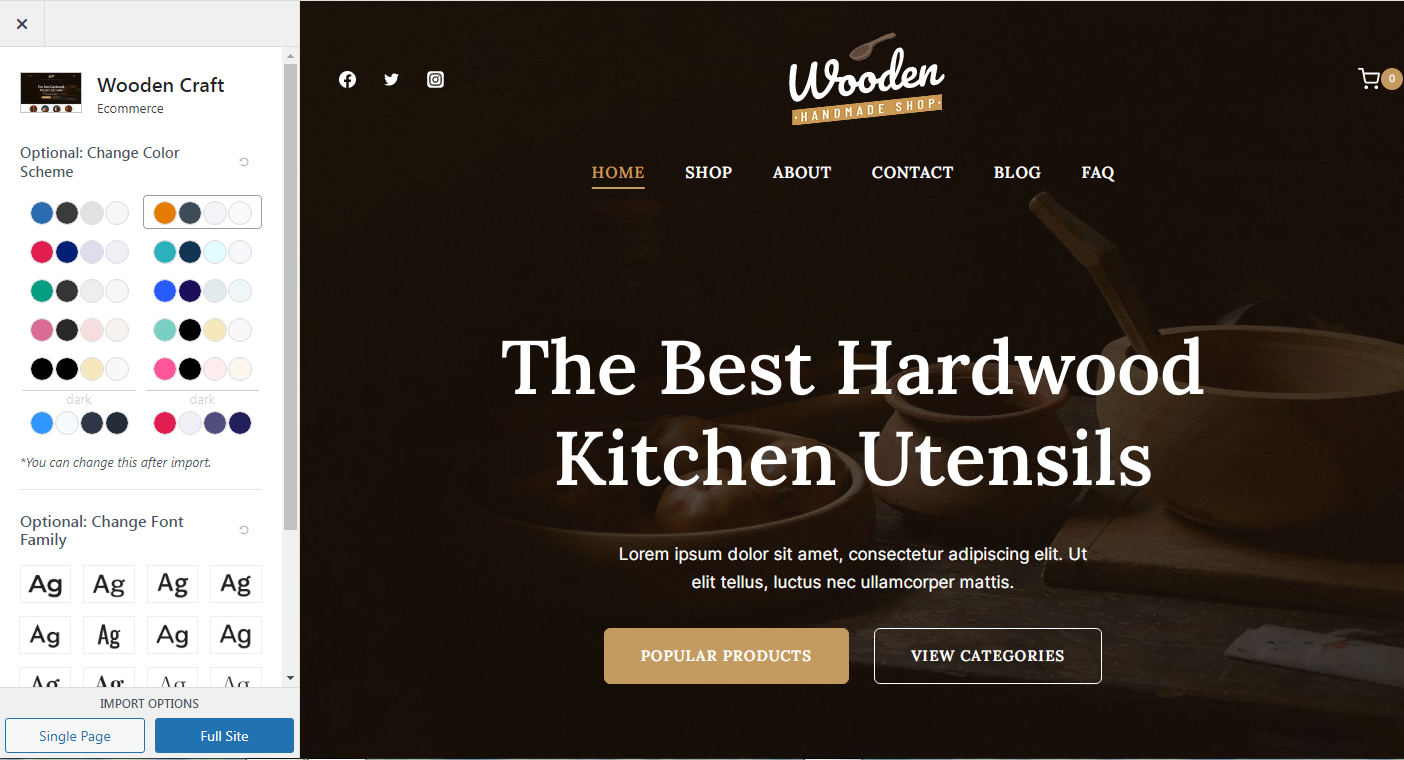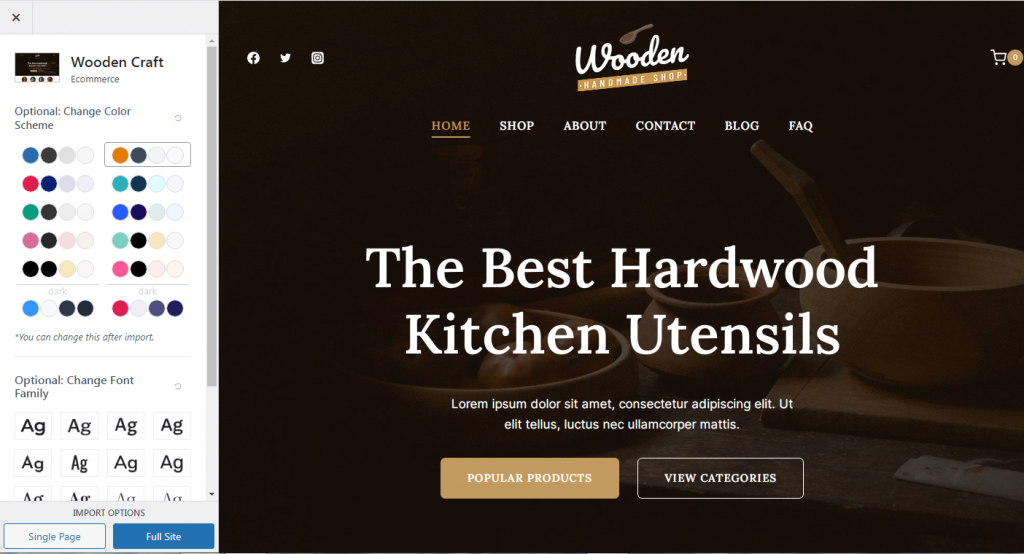 You can literally edit your favourite templates with drag-and-drop features and preview them before publishing.
2. Abandoned Cart Recovery:
Abandoned Cart Recovery allows you to send automated emails to customers who have added products to their online carts but for some reason have not purchased them.
Luckily, Nexcess StoreBuilder aims to increase your business profit by contacting customers with automated emails. In simple terms, it provides the feature of abandoned cart recovery that will help you generate more sales.
3. User-friendly Dashboard:
StoreBuilder actually provides you with a very user-friendly dashboard that makes it easier for you to manage your business and increase your sales.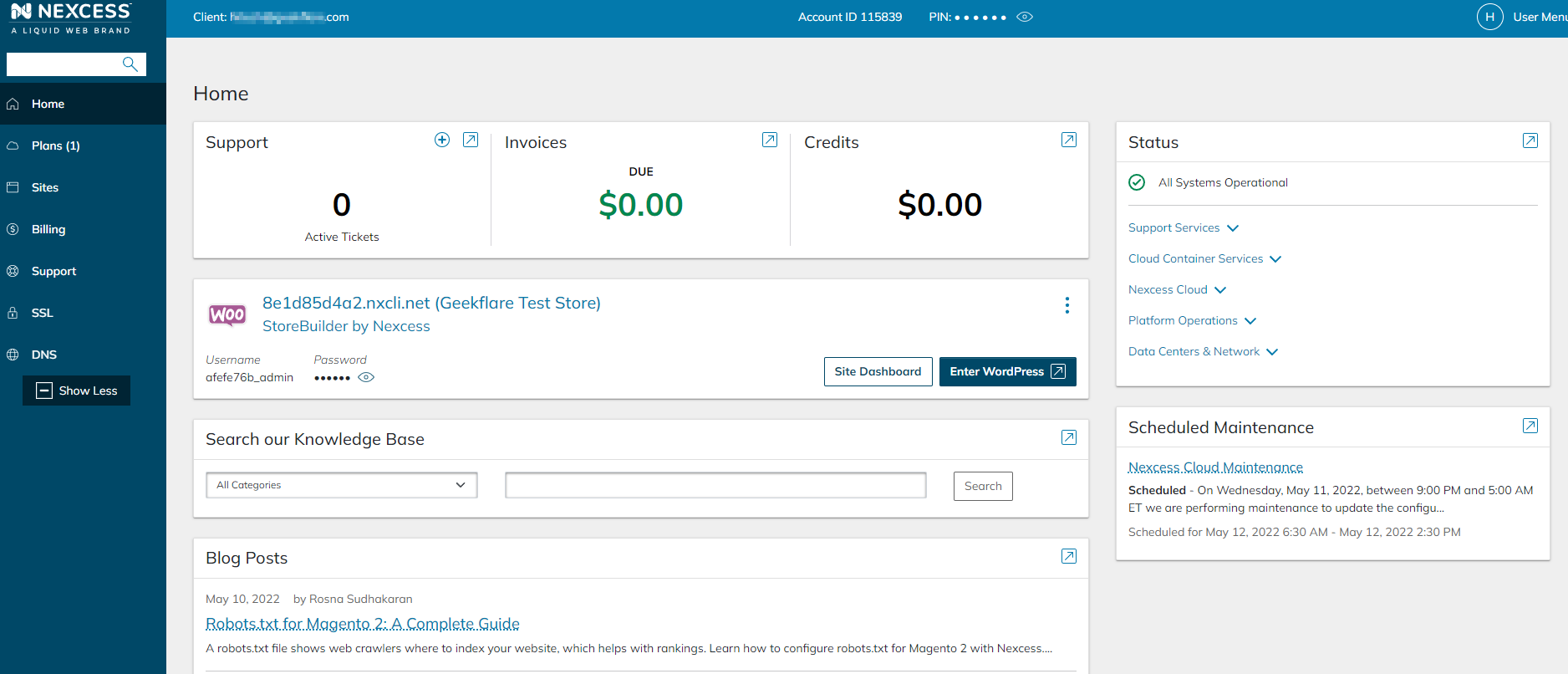 4. Product and Order Management:
An online business cannot succeed unless it allows you to easily manage orders. That's why it is recommended to create an online store that uses less time to manage products and orders.
5. SEO Friendly:
You have to make sure that your online store ranks higher than your competition in search results. This is especially needed if you're a new eCommerce store or a small online shop.
To give yourself the best chance to rank as high as possible, storebuilder, with the right SEO tools, focuses highly on helping you to get the traffic you need.
It allows you to create unique URLs for product pages, define your meta details, Microdata, feature to define canonical URL and Sitemap and many more.
6. Sales monitoring:
StoreBuilder allows you to know how your online business is going. To know the details, it sends the live insights directly to your inbox.
You can look at the analytics and get the best insights about your business on how it is working and with the help of matrices you can grow your brand.
7. Tech Support:
Tech support is another major feature to be considered to make your e-commerce website compatible with the help of Technology.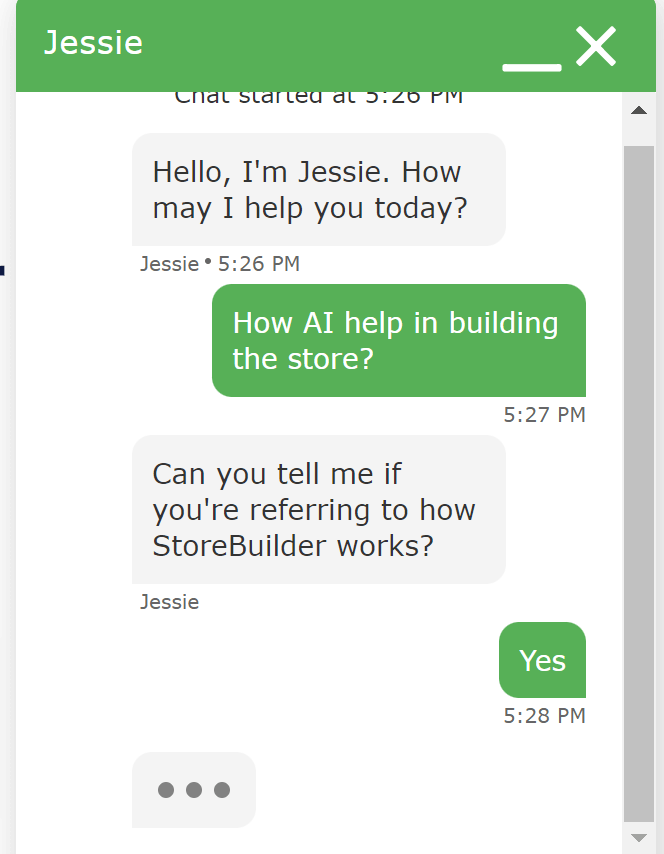 If customers could see your products and services in any form of tech, the chance of sale could be higher and more profitable because they could communicate with the business owner and solve their inquiry about a particular product.
Fortunately, Nexcess StoreBuilder provides an outstanding tech support facility.
8. Automatic Updates:
Nexcess Storebuilder aims their users to focus only on their products, content and brand. Hence, you don't need to worry about updates, as they will take care of automatic updates like software updates and maintenance for you.
9. Site speed:
Actually, website speed is one of the most important characteristics of any type of online business. None of the customers can stand an online store where items take forever to load.
Storebuilder, actually thinking carefully about these facts, always focuses on making the store's speed faster. A plugin performance monitor is included with StoreBuilder to monitor store performance before and after you change the theme or plugins on it.

This allows you to see how specific plugins are affecting your overall website Performance.
10. Premium Templates:
Storebuilder offers many ready-to-use premium templates that you can use to customize your store like a professional e-commerce site.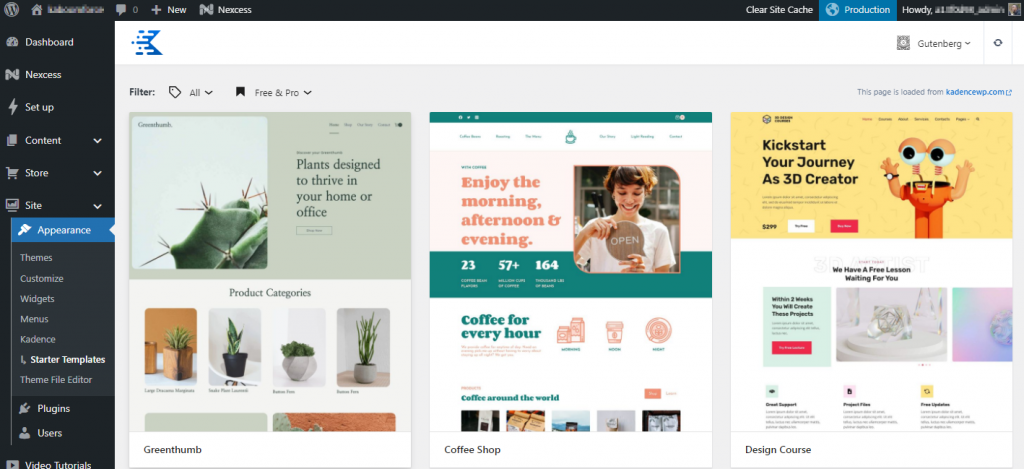 These ready-to-use templates will speed up your store design and customization processes, allowing you to easily build your eCommerce website without technical or coding skills.
11. Ease of Use:
Nexcess StoreBuilder provides a very easy-navigation feature. It allows you to effortlessly add content, upload products, manage orders, set up payment processing, and much more.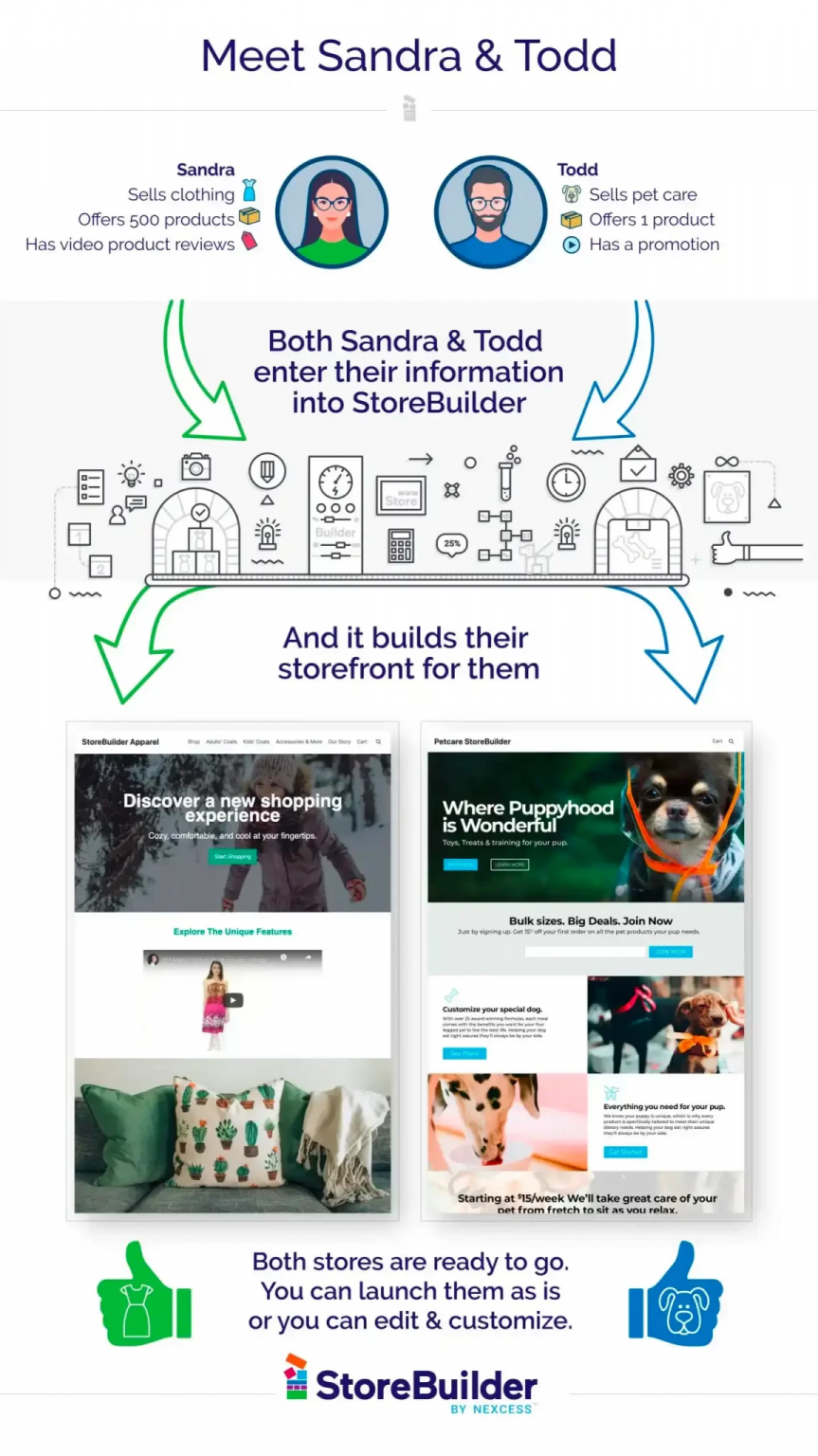 ---
Pros and Cons
Pros
Easy to use
Affordable
More payment options are available Support
Uses AI technology that gives you highly customizable template options.
Comes with multiple plugins and tools for better marketing, design, and many more.
No hidden transaction fees or expensive add-ons are involved.
Cons
No email accounts
No demo available
Templates need customization
StoreBuilder is beneficial for whom?
Nexcess StoreBuilder can be really a good choice for the newbies, launchers and professional site builders who:
Want an e-commerce website builder that is easy to use
Don't need any special features or functionality on their site
Have restricted IT resources
Need to integrate it with other tools and apps
Pricing plans
1. Starter Plan
For $19 per month, this plan will provide you:
1 WooCommerce store
Up to 500 orders an hour
Drag-and-drop page builder
Advanced Store and Product listing feature
30 GB disk space
3 TB Bandwidth
2. Creator Plan
For $79 per month, this plan will provide you:
3 WooCommerce Stores
Up to 1,000 orders/hour
Drag-and-drop page builder
Advanced Store and Product listing feature
60 GB disk space
5 TB Bandwidth
3. Merchant Plan
For $149 per month, this plan will provide you:
5 WooCommerce Stores
Up to 2,500 orders/hour
Drag-and-drop page builder
Advanced Store and Product listing feature
100 GB disk space
5 TB Bandwidth
4. Standard Plan
For $299 per month, this plan will provide you:
10 WooCommerce Stores
Up to 3,000 orders/hour
Drag-and-drop page builder via Beaver Builder
Advanced Store and Product listing feature
Dropshipping and marketplaces
300 GB disk space
5 TB Bandwidth
5. Growth Plan
For $549 per month, this plan will provide you:
20 WooCommerce Stores
Up to 5,000 orders/hour
Drag-and-drop page builder
Advanced Store and Product listing features
Dropshipping and marketplaces
Advanced custom business intelligence
500 GB disk space
10 TB Bandwidth
6. Enterprise Plan
For $999 per month, this plan will provide you:
30 WooCommerce Stores
Up to 10,000 orders/hour
Drag-and-drop page builder via Beaver Builder
Advanced Store and Product listing feature
Dropshipping and marketplaces
Advanced custom business intelligence
Elasticsearch via Jetpack
800 GB disk space
10 TB Bandwidth
How to start with StoreBuilder?
Here I have discussed the step-by-step method to start building your store or an eCommerce platform with the help of StoreBuilder in 2022.
So let's get started.
Step 1: Click here to visit the official website of Nexcess storebuilder. After landing on the page, you will find a 30 days free trial button as shown below. Click on that.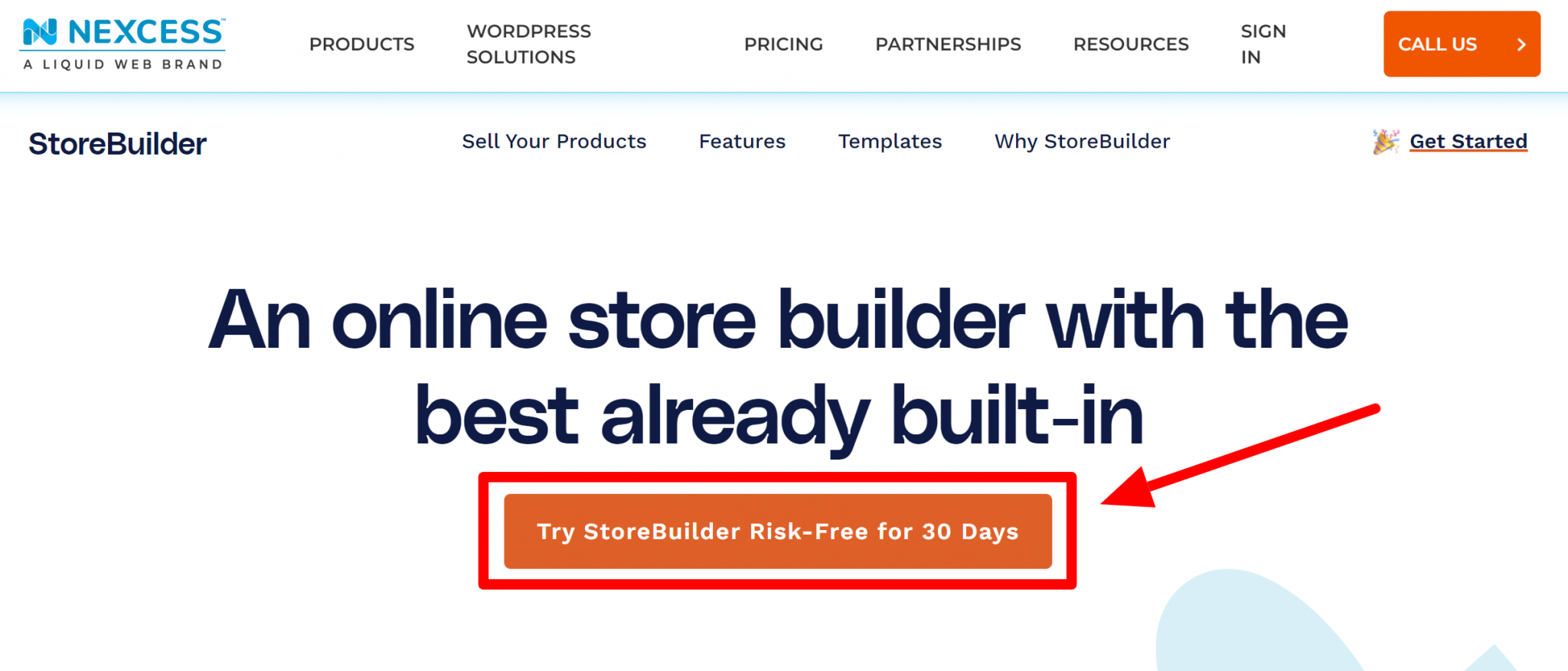 Step 2: Now you will be redirected to the page where you will be asked basic questions like name, email etc. Just fill those only by one and process further by clicking on "Finalize my Store Now".
Step 3: Create your account and select the plan, billing information and payment method like PayPal and proceed with that. Just go with the flow as it's not rocket science. You can set up all these in 5 minutes.
Site Details: Give your desired store name, and tagline and also upload the logo. If you don't want to do it right now, then you have the option to add it later on as well. So don't worry if you are not prepared. Click on Next to proceed further.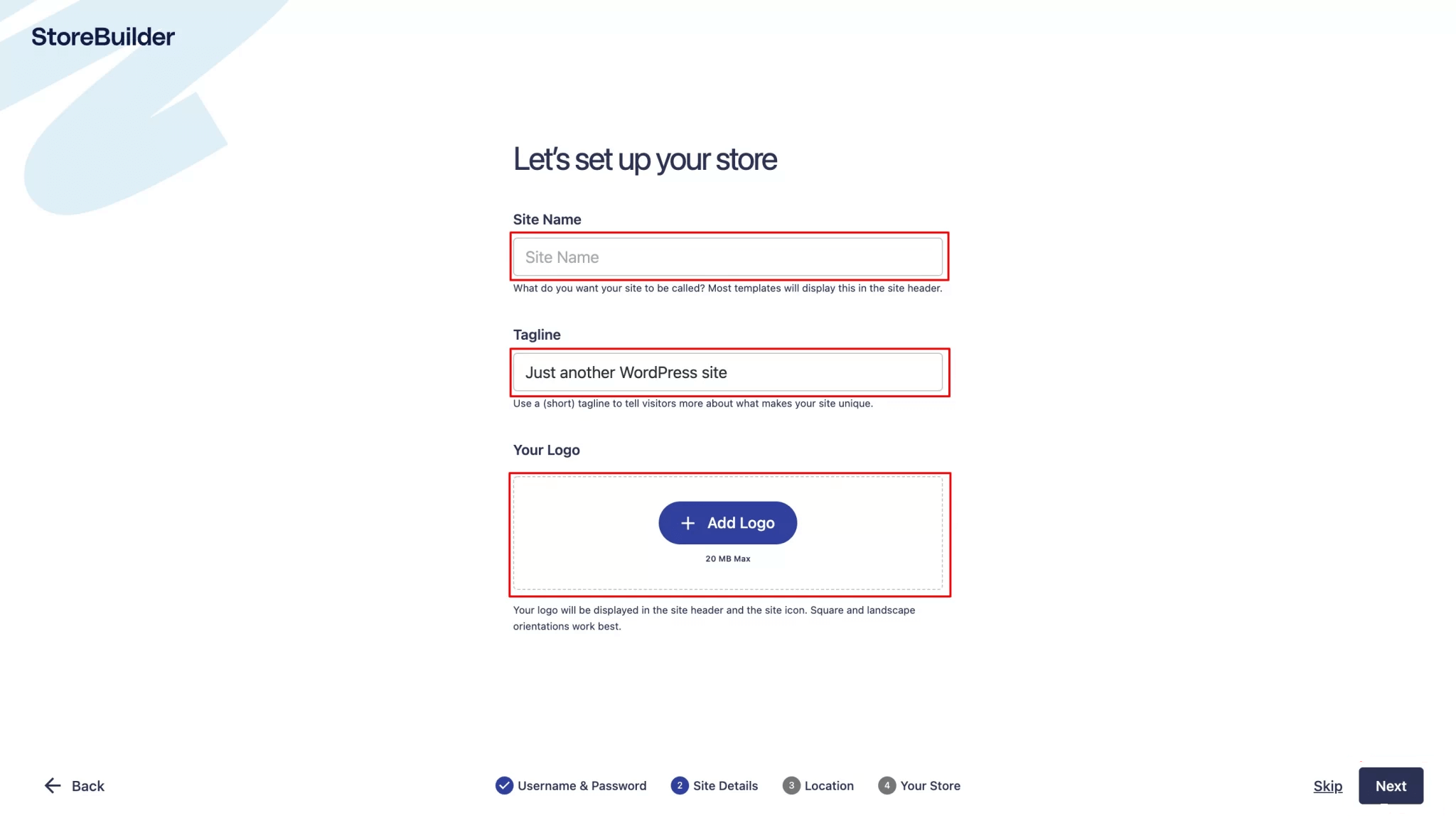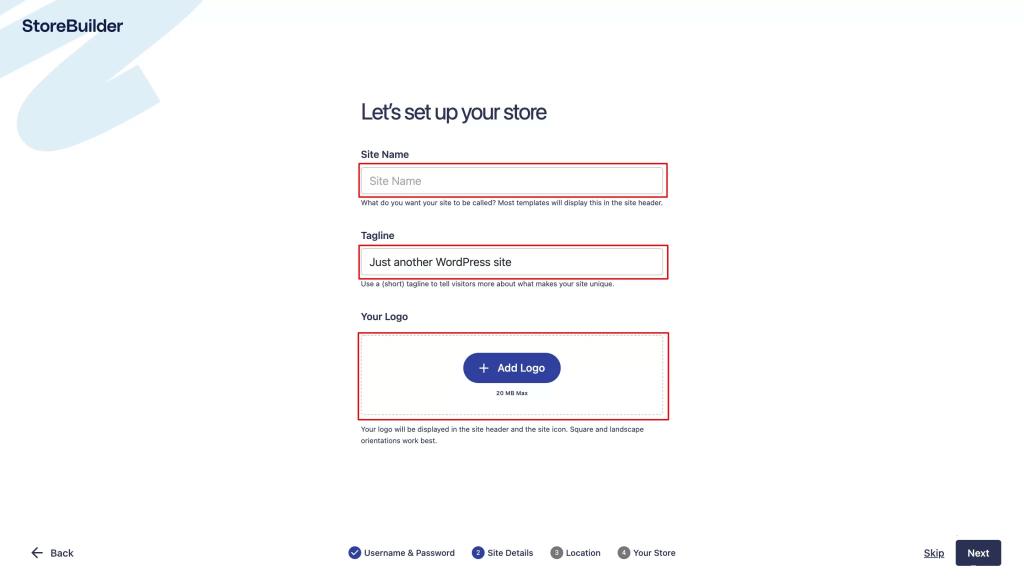 Location details: Now give your store a location like country, city, Pin etc. Click on Next.
Store info: Now here comes the important part. Select your currency in which you will sell, your store type and the number of products you will sell in your store. Then click on Next.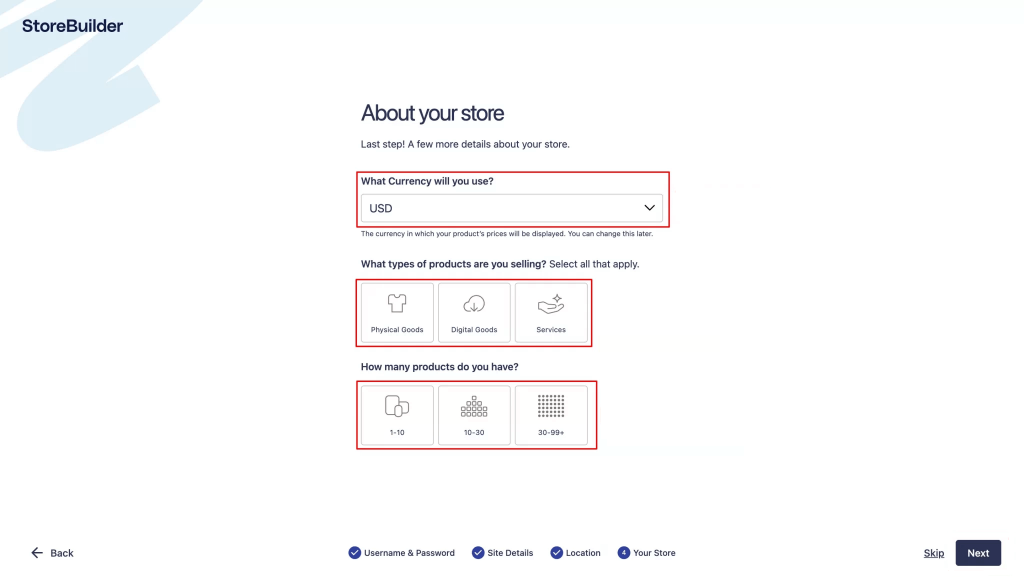 After clicking next, you just have to click on save and continue. It's done by the way.
Now it's time to edit your store design and customize it as per your theme and need. For that open your wordpress dashboard >> Set Up >> Select A Starter Template option.
From here you can select any one template that you found more attractive as per your store niche. Just click on any template and then click on Next.
You will get an option to select the font and colours and then click on "Save and Continue".
Now for the configuration of payment, you click on configure payment from the wordpress dashboard.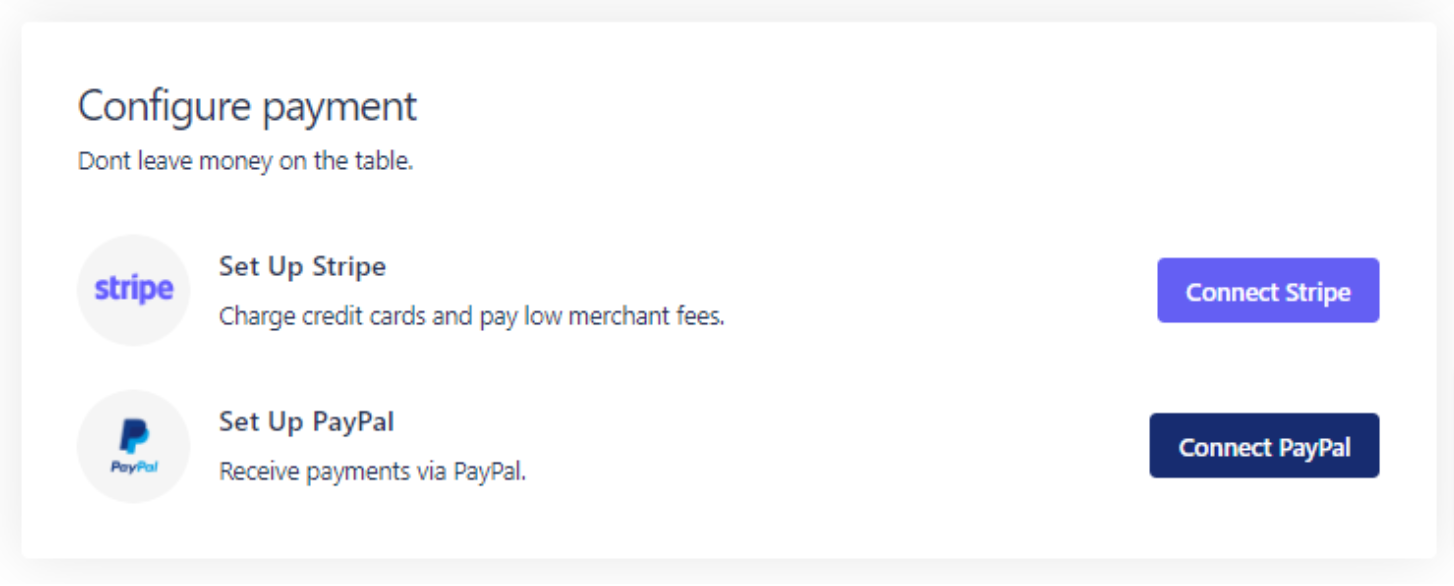 You will have two options i,e stripe or Paypal. You can select any and connect it with your account so that you can revive your payments directly into your wallet.
Congratulations! Finally, Your eCommerce store is ready now.
Your dashboard will look like this where you will find various options like:
Take Backups
Check Website Analytics
Create & Use Stagging Site
Add Custom Domains
Create & Manage Branded Emails
Access Database
Check Logs
Use Nexcess CDN
And Much More.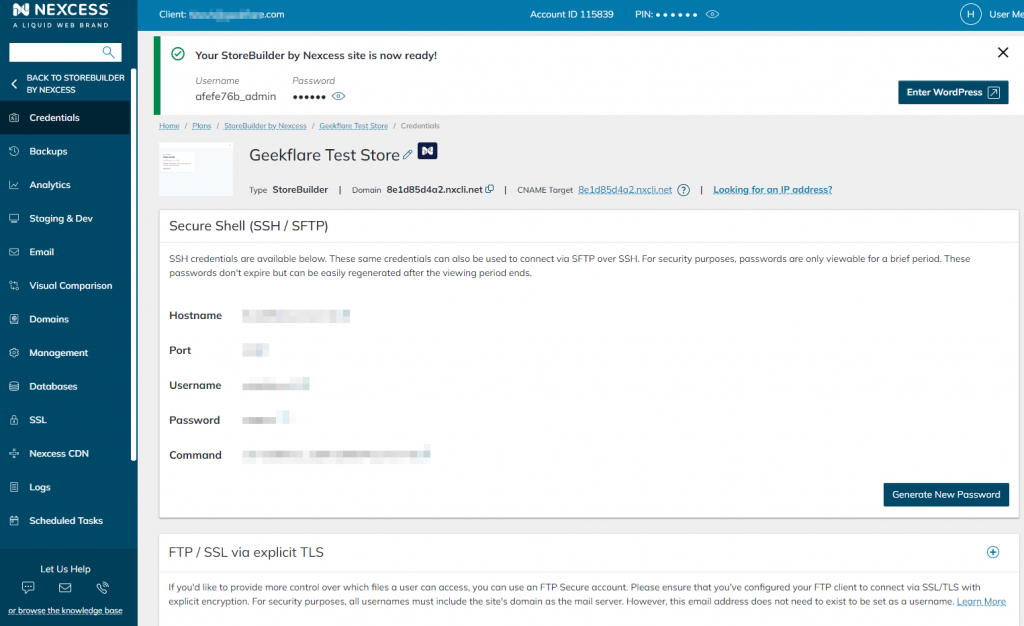 StoreBuilder Comparisons and Alternatives
Let's discuss the alternatives of StoreBuilder available in the market in brief and its comparison with all.
Shopify:
Shopify is one of the most reputed names in the e-commerce business sector. It comes with tons of tools and features that are needed for your store, that will help you to create, sell, manage, grow, and market your eCommerce business.
Shopify can be an excellent option if you are starting a For Dropshipping business. This is suitable for people who want a Fast Loading & Easy Use website.
Ultimately, Nexcess StoreBuilder is more affordable than Shopify, hence if you have a tight budget in your pocket then storebuilder can be the best option.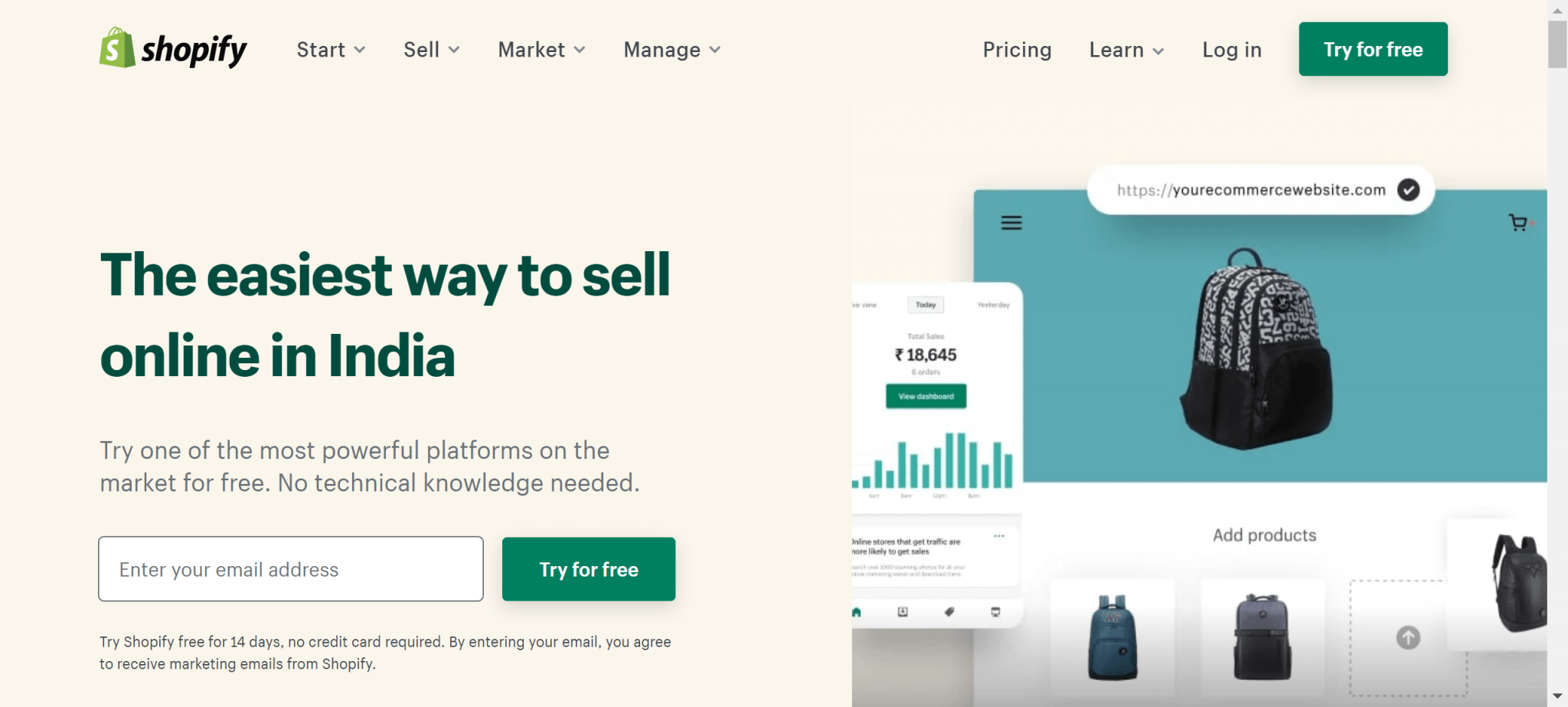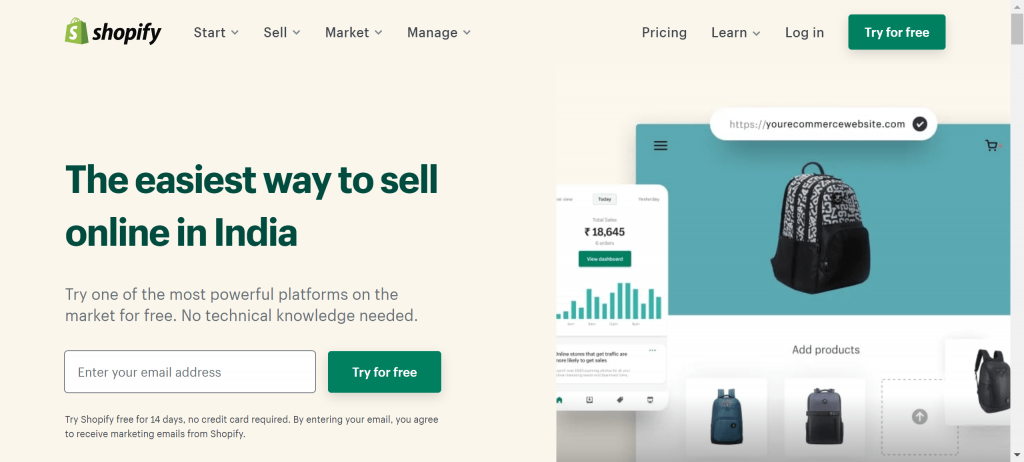 Cons:
Weak at SEO/Content Marketing
Checkout Not Customizable
Apps Are Expensive
---
BigCommerce
Some of the remarkable features of Bigcommerce include integration to WordPress, digital wallets, coupons & discounts, and more.
The best thing about this platform is, that it provides a very good SEO performance and excels with multi-channel selling.
It can be an ideal choice for B2C private label businesses, whereas StoreBuilder is suitable for small e-commerce websites, or agencies looking to maintain multiple online stores for their clients.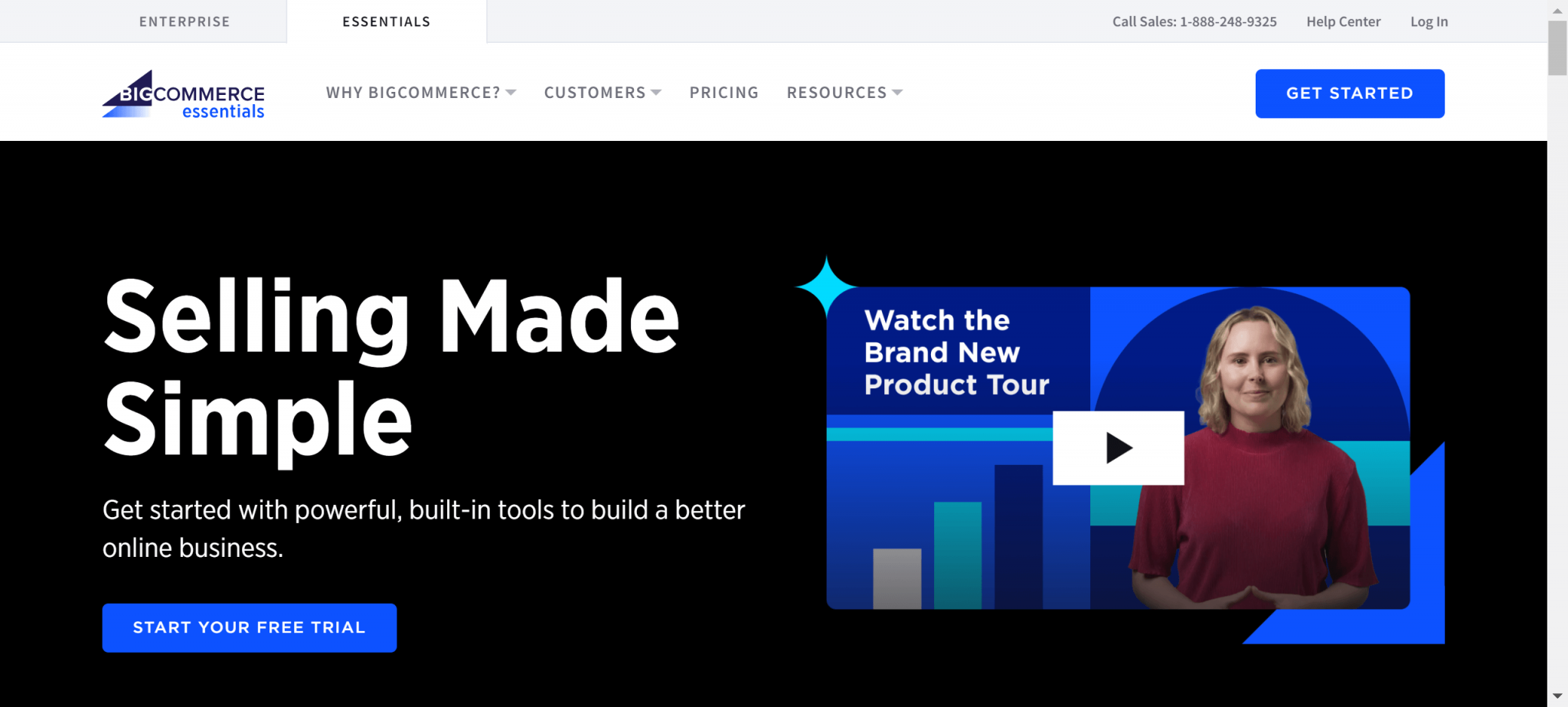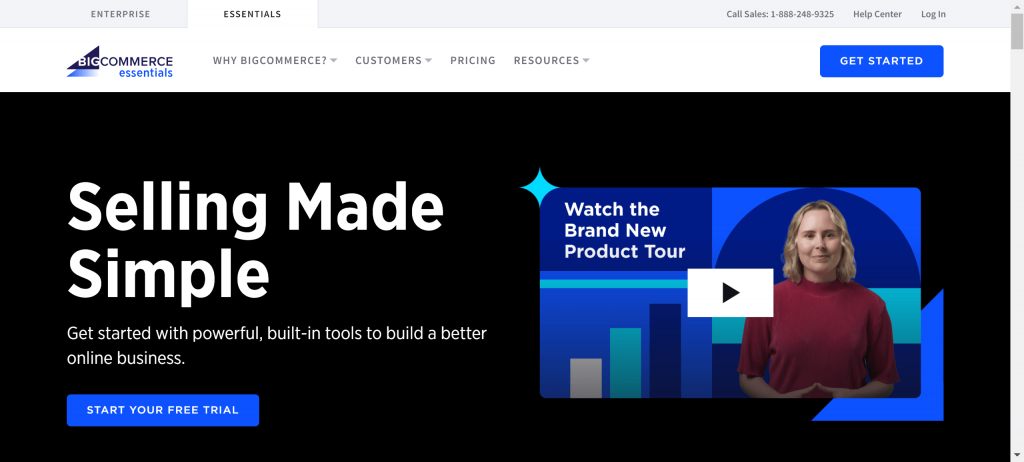 Cons:
Inconsistent loading speed.
High-volume stores pay more.
No 1-Click Selling
---
Wix:
Wix can be the best option for beginners who don't want to learn WordPress or deal with hosting-related issues. It provides tons of Free, Amazing Themes and is very simple to use and set up.
Compared with storebuilder, both platforms are a great choice for small stores, print-on-demand, and boutiques.
Cons:
Poor SEO Performance
Weak Upselling Capabilities
Weak Integration with Amazon
StoreBuilder Vs Shopify Vs Squarespace Vs Wix
---
FAQs on Nexcess StoreBuilder Review
1. What are the alternatives to StoreBuilder?
There is various e-commerce store builder available online but there are a few which works well apart from StoreBuilder Shopify, Wix and Squarespace.
2. Is StoreBuilder worth the money?
As per the features and its ease, it is very much worth every penny. You will get just a $19/mo plan which is too less than others and you have complete control of your store which is the best part.
3. Is there any free trial available with Nexcess StoreBuilder?
Yes, you can avail the 30 days free trial without any restriction and you can test all its features and functionalities for free.
Final words on Nexcess StoreBuilder Review
With its amazing features such as a risk-free 30-day trial, awesome customer support, reasonable pricing, advanced security, premium plugins etc, Nexcess StoreBuilder has been able to become one of the favourite online shop builders.
Wrapping it all, we can conclude that a store builder is one of the best online store builders that every entrepreneur needs while landing their business online.
Personally, I really appreciate and love its features, and would like to recommend it to people who are searching for a powerful e-commerce site as their business companion.
Hope this article helped you to learn a little more about Nexcess StoreBuilder.
Have a good time!