You bought a beautiful dress and gave it to your friend living abroad, but she/he doesn't call you back after receiving it. Haha feels weird right?
Let's take this scenario to the online business world and see the same situation again. This means that your customer will not send you any feedback after purchasing the product or service.
It seems to affect your business even more than the relationship between two friends in the first scenario, doesn't it?
In brief, we can say that communication and user feedback is the pillar of the company's survival. If the customer doesn't properly communicate what aspects of the product and service they liked or disliked, then improving the user experience becomes a really challenging task.
Feedback always helps to bring positive changes to your company, even if it is negative. For sales to grow in the long run, you actually need to focus on customer feedback and turn it into a tool to earn trust and loyalty.
Why is direct customer feedback so useful?
Before moving ahead in this article, let's discuss the importance of customer feedback in your business success.
1. Helps you deliver a quality project that meets the customer's needs
We know that every business evolves and if you don't fit yourself as per the customer's needs and market requirements, you will be out of the race in no time. The Biggest example for you is NOKIA and you know the rest of history.
Thus collecting the customer's feedback helps you to be on the track and deliver the product/service as per the customer's need.
2. Makes customers feel valued
We are very much aware of how customer satisfaction can help our business to grow.
They feel valued when you take customers' feedback and more likely they will be evergreen customers of your businesses and the best source of word-of-mouth marketers as well.
When you collect their feedback and message them that you are thankful for their legit feedback and you will improve your business or product, they feel valued about their existence as your customer.
7 tips to understand your customer and meet their needs
3. Makes projects a professional person
When any businesses take customer feedback and use that as a tool to improve their services/products, it basically reflects professionalism.
The client's feedback will be either positive, negative or neutral. And you work on legitimate negative feedback to improve your services or products. Thus customers will notice that you are taking the feedback seriously and you care for them and want to deliver the best services/products you all your customers.
4. Helps to measure customer satisfaction
Another benefit of collecting the customer's feedback is that you are aware of how much your customers are satisfied with your services or products.
If most of the feedback is on the negative side, means you are doing something wrong and need to improve your services/products otherwise it will lead to the shutdown of your business as well.
5. Helps speed up the design process
If you are delivering the product to your client and if you directly collect your client's feedback about the design and UI. It will save a hell lot of your time by not working on those parts that your client doesn't actually like.
You can take the example of designing a website or app. Before designing any website, I usually ask for a demo site or a layout created by the client.
Thus designing process becomes very smooth and headache-free as you are delivering what is the customer asking that's it.
6. Helps to improve customer retention
After collecting the customer feedback and replying to your customer that you actually know the importance and will improve it.
This will improve customer retention for sure as your customer feel valued and want to get improved.
If someone is taking time and giving legitimate feedback, means he/she is looking ahead to get your service/product improved and use it for a longer time.
7. It is a reliable source of information for other consumers
Nowadays every customer before purchasing any product or service first reads the existing or previous customer's reviews on that and if it goes well then only they move ahead.
So if you are transparent enough and show the other clients feedback on your website or app, it basically builds strong trust in your services/products. The more they trust, the more they buy as simple as that.
There are various other benefits as well and hopefully will discuss all of those in a separate blog. As of now, let's move ahead in this article on how to collect customer feedback?
---
How to collect client feedback?
Feedback is a really good way to know how your company is doing in the market and what opportunities there are in the future. There are many ways to collect real customer feedback and widely used ones are:
1. Feedback form
A feedback form is one of the most common ways to collect feedback from clients. The goal is to show the overall customer experience so you can more easily identify areas for improvement.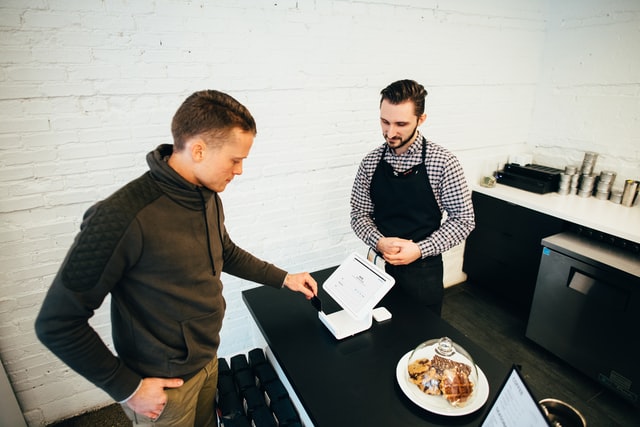 Feedback forms can provide valuable business insights from the genuine customer experience.
Pros
The easiest way to collect feedback
Feedback forms can be useful tools to create social proof for your site.
Customers can alert you to undiscovered pain points in customer experience.
You can use the data to improve the customer experience.
Feedback can ultimately increase retention rates and loyalty
Cons:
Depending totally upon feedback form alone cannot always give an accurate representation of your customers and their satisfaction level with your brand.
Decisions resulting from this feedback couldn't always lead your strategy on the right path.
2. Email
Email is one of the easiest ways to collect real customer feedback. As you can use every interaction as an opportunity to gather feedback, it's like a support system for most companies. Email survey is a survey mode in which you email a survey to customers.
You can send a quiz or a link to the quiz that customers can just open, answer the questions and submit. What an easy way to gather feedback, right?
Pros:
Email is easy to send, as are email surveys.
The easiest way to fill feedback form I,e. customers can easily check their email, click the link, fill out the survey responses and submit them.
Can be sent to many people with just a few clicks
Customers have their own time to respond
Honest responses from customers
Allows to Send personalized responses
Cons:
Designing the Mail Survey may be difficult
Tons of emails land in an inbox every day and receivers may not respond to every single email they receive. So, you can't have a good response rate.
The message may turn out to be spam
Monitor social media channels
3. Monitor social media channels
In this era, we cannot be a fool to ignore the power of social media in growing sales and having a successful business.
A lot of potential customers can be found surfing online and social media paid advertising services makes it even easier to target a certain group of potential people who might be interested in our product and service. The campaign can be tracked in our dashboard which provides a lot of information about our clients.
Apart from that, social media like Facebook allows you to create business pages where real clients can leave feedback after purchasing the service or product.
Pros:
Provides reach to large audiences
Allows companies/businesses to have a direct connection with the audience
Helps to give better customer service
Social media provides paid advertising services
Social media platforms make it easy to track the campaign and see valuable insights about the customer experience.
Free
Cons:
More probability of getting negative feedback
Requires patience to see the result
4. Direct feedback using a plugin
As per my experience, direct feedback using a plugin is the best viable option using which we can use to gather customer feedback in more detail so that we can work on that and remove any redundancies.
There are various WordPress feedback plugins available in the market to collect customer feedback. You just have to place the widget at the requisite place and ask your customers to leave feedback.
Pros:
More options for displaying and managing comments.
More organised and time-saving
Easy interface
Professional
Reviews and comments can be viewed by anyone
Cons:
Changing domain names may sometimes cause a loss of comments.
The issue with spam comments
---
As using a direct feedback plugin is one of the most genuine and best ways to collect feedback from customers, let's discuss more on this topic
Here are the top 11 WordPress feedback plugins on our list:
1. WordPress Survey Maker by AYS Pro
WordPress survey maker by AYS Pro is a great plugin to conduct the survey and take feedback from your website visitors quickly and easily. AYS Pro is launched in 2014 and currently, they offer more than 13+ plugins and have gathered more than 100k users.
You can build unlimited surveys, with unlimited sections and questions like MCQ, checkbox, dropdown, star rating and file upload etc.
Using this plugin you can also integrate with slack, zapier MailChimp and send emails to users asking them to participate in the survey.
There are other features included are as follows that you will love for sure:
Pre-built templates
Contact form
Third-party integration
Submission analytics
Email Notification
Export and import the surveys
etc.
This plugin is best for businesses that consumer satisfaction overviews, event planning surveys, conduct market research, make opinion polls, etc. If you belong to the HR, marketing, and lead team, then this is perfect for you.
You can watch this video for more details.
2. ProjectHuddle
ProjectHuddle is a self-hosted WordPress customer feedback plugin that allows you to get feedback on an infinite number of customer sites from one centralised dashboard.
The main purpose of this plugin is to create simple feedback forms to collect specific customer feedback on your website.
It actually allows you to collect sticky note-style feedback on your designs and web projects and is very easy to use.
This might be a perfect option for you if you are looking for a simple, easy, reliable and time-saving user feedback plugin.
Features:
No login or signup is necessary if your client is logged into their own site.
More organised and time-saving.
Easy to use, simple and reliable.
Allows you to choose roles you want to allow for commenting.
Allows you to get clear and contextual feedback on top of your sites and designs.
Allows non-users (guests) to leave comments.
Along with WordPress, it works well on different other platforms like Joomla, Drupal, Shopify and others.
Accelerates review and feedback for faster development
Note: Project Huddle comes with 30 days no question asked money-back guarantee. So what are you waiting for? Just get it now.
Pricing (annual):
Regular: $109
Professional: $139
To know more about Project Huddle, you can watch this video:
Project Huddle is our recommended WordPress Feedback Plugin to collect the client's feedback directly.
3. Mopinion
Mopinion is a free feedback form plugin that allows users to capture suggestions, bugs, and compliments and collect visual feedback like screenshots on individual page elements.
All of this is possible when your visitor clicks on the feedback button that is visible on your website. The feedback form is fully customizable, ie. Users can change or add feedback questions, add their own design or logo, and even choose their own language.
Once feedback has been collected, it is immediately available in a personal Mopinion account that is created when the plugin is downloaded. Alternatively, users can receive comment notifications straight to their email inboxes.
4. Ninja Forms
Ninja Forms is a simple drag-and-drop WordPress feedback form builder that lets you collect user feedback on your website in a professional way.
It primarily can be used in a variety of ways such as lead generation, list building and feedback collection.
Key features of Ninja Forms are: an easy-to-use interface, Fully customizable templates and layouts, allows unlimited forms, and has file upload feature.
5. HappyForms
HappyForms is a drag-and-drop form builder that allows you to create all kinds of surveys and polls to collect user feedback very smoothly on WordPress.
It allows us to add up to 20 form fields and customise your survey as per your choice. Key features of Happyforms are: It has a Drag and drop builder, Unlimited
forms, Ready-made templates, WordPress Analytics Dashboard and the survey Scheduler integrated with Email Marketing Tools.
6. Opinion Stage
Opinion Stage is an effective survey and feedback WordPress that allows us to create surveys, polls, bureaucracy, and quizzes from its already built-in templates.
The main features of this plugin are:
Easy-to-use interface
Fully customizable templates
Unlimited polls with more than one layout
Responsive form design
Supports 42 languages
User-friendly analytics dashboard
7. Fluent Forms
Fluent Forms is a fast WordPress form plugin that lets you design responsive forms in minutes.
It comes with a variety of templates ready to be published on your website and doesn't even require any programming knowledge.
These templates include a registration form, payment form, feedback form, survey form, and more. Once you've collected the required feedback data, you can export them to any form such as JSON, CSV, OSD, and Excel files.
8. Formidable Forms
This plugin provides an easy drag-and-drop interface for creating a variety of feedback forms including multi-page forms, polls, quizzes, registrations, testimonials, feedback boxes and dynamic forms based on user input.
The best part of this plugin is that: it is optimised for speed and throughput and is mobile responsive.
9. WP Customer Reviews
WP Customer Reviews is a free feedback plugin that allows you to set up a specific page on your blog to get genuine reviews from clients about a product or service.
It includes an external style sheet so you can modify it to suit your theme well. This plugin allows the admin to edit reviews and his/her responses can be made and viewed on any review.
It supports business and product review types.
10. Helpful
Helpful is a very simple and easy-to-use feedback form plugin. It's usually placed under posts and asks visitors "Was it helpful?" with "Yes" or "No" answer options.
The integrated dashboard visualises the data and simplifies the analysis process. You can customise the form in the options panel with your own CSS or choose a theme from the Helpful library.
It even has the feature of Fully editable text and questions that is disabled for users who have already voted.
11. Universal Star Rating
With the Universal Star Rating plugin, you can easily add ratings or reviews for your desired data, products and services using a classic star rating system.
It allows us to use two shortcodes to embed a single online star rating or a tabular list of star ratings. The best thing is it's available for free in the WordPress plugin repository.
Conclusion: WordPress Feedback Plugin
A great client feedback form can be really helpful to transform a positive change in your business.
Hope this article will help you to find a perfect feedback plugin for your website to kickstart a successful online journey. Thanks for reading.