If you are looking to speed up WordPress site in 2022, then you are in the right place. Here I have discussed easy hacks that you can apply to your blog as well.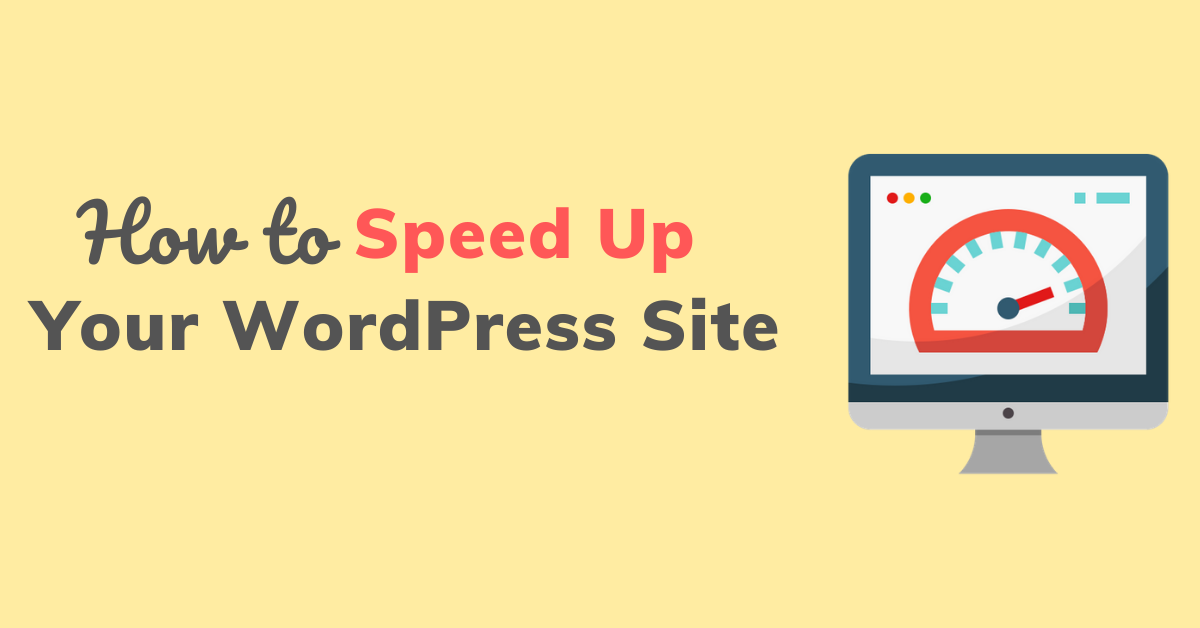 Increasing the website's speed is something you need to worry about because users prefer to browse websites with better page load speeds.
Fast page loading improves user experience, improves page views, and helps your WordPress SEO.
Today's digital world is all about speed and efficiency, if your website loads slower than expected there is no doubt that your traffic is being directly affected.
In this post, I will share the 7 most useful tips to optimize your WordPress website speed and performance to load faster. But first, let's deeply understand the importance of the best loading speed of the site.
Why is speed important for your WordPress site?
If your website loads in seconds it can have a significant impact on conversions and your overall user experience. Basically, visitors love the website with great UI and it also increases the trust flow.
This is because studies show that delaying a load time of 1 second can reduce conversions by nearly 7%.
And approximately 53% of website visitors leave the website if it takes longer than 3 seconds to load.
And do you know that page speed directly or indirectly affects the search engine ranking of your pages too?
If not then, from May 2021, Google is using your website speed as a ranking factor, measuring the type of experience users have on your website.
So you need to take the speed of your website seriously, otherwise, in this competitive world, you will lag behind everyone.
How to check your website speed?
If you are a beginner and struggling to know, how you can check your website speed to get an idea of whether it is slow or fast. Here is the tutorial for that.
You need to analyze your website's current loading time. Please note that this speed can vary from page to page because it depends on several factors, namely:
Page size,
How many requests it generates,
Is it cached or not,
And finally what type of content (static or dynamic) does it host.
The website homepage is usually used as a benchmark for testing load times. To check website speed, the following three tools are often used on the network:
Let me illustrate to you, how you can chcek using both tools.
Check Using MonsterInsights
The easiest and recommended way to check your website or page loading speed using MonsterInsights. You don't have to visit any third party toll again and again to check it.
This shows you all your website reports directly in the admin of the WordPress dashboard. MonsterInsights is the best google analytics plugin for WordPress. And using this plugin, you can easily set up Google Analytics code on your site without any hassle.
Note: If you haven't installed any Goole Analytics plugin, then I would recommend you to install the MonsterInsights plugin. It is free.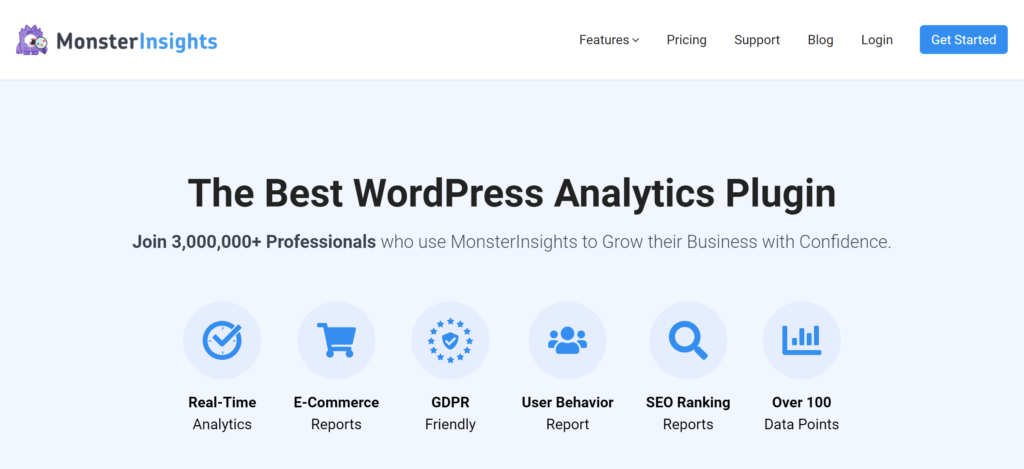 If you have not installed MonsterInsights on your website, then you can follow this guide on how to install Google analytics, to install it first and proceed with this later on.
Once you have successfully installed and activated this plugin on your blog. then navigate to Insights » Reports » Site Speed as shown below. You will see detailed reporting of load speed for both mobile and desktop modes.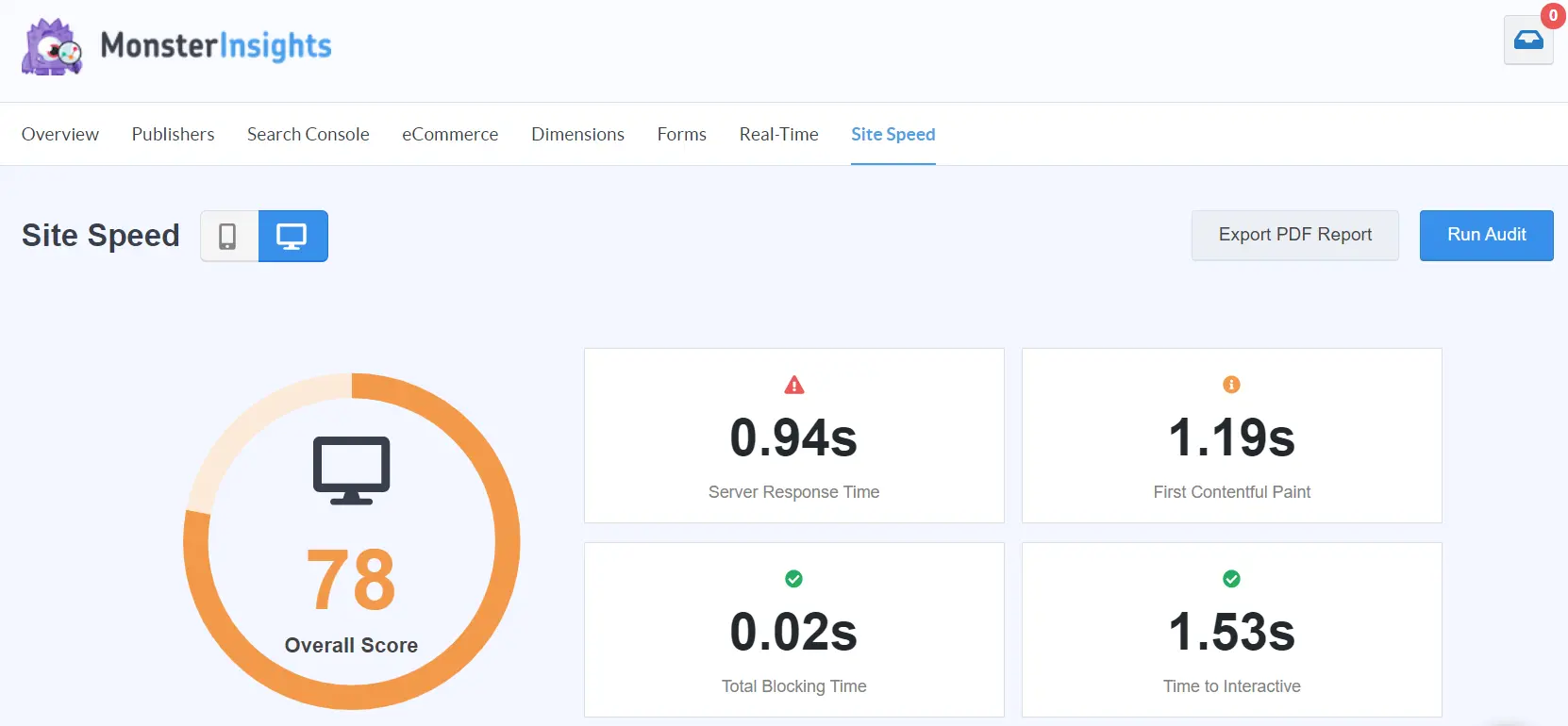 Besides all this detailed reporting, you can see the opportunities and suggestions in the areas where you have to work and how you can improve them as well.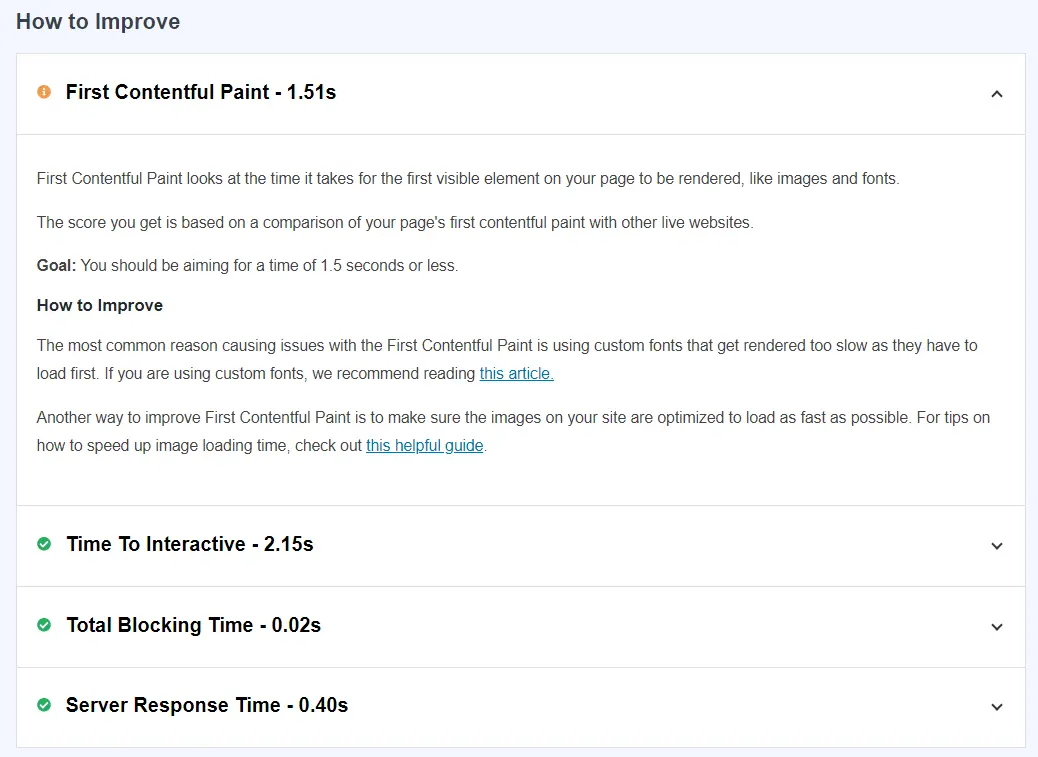 Check Using GTmetrix
GTmetrix is another tool through which you can analyze your website or single page performance.
To check, just visit the GTmetrix website and put your website URL or any other page URL and click on "Test Your Site".
You will see the detailed report in front of you. You can check my website performance.
Isn't it amazing?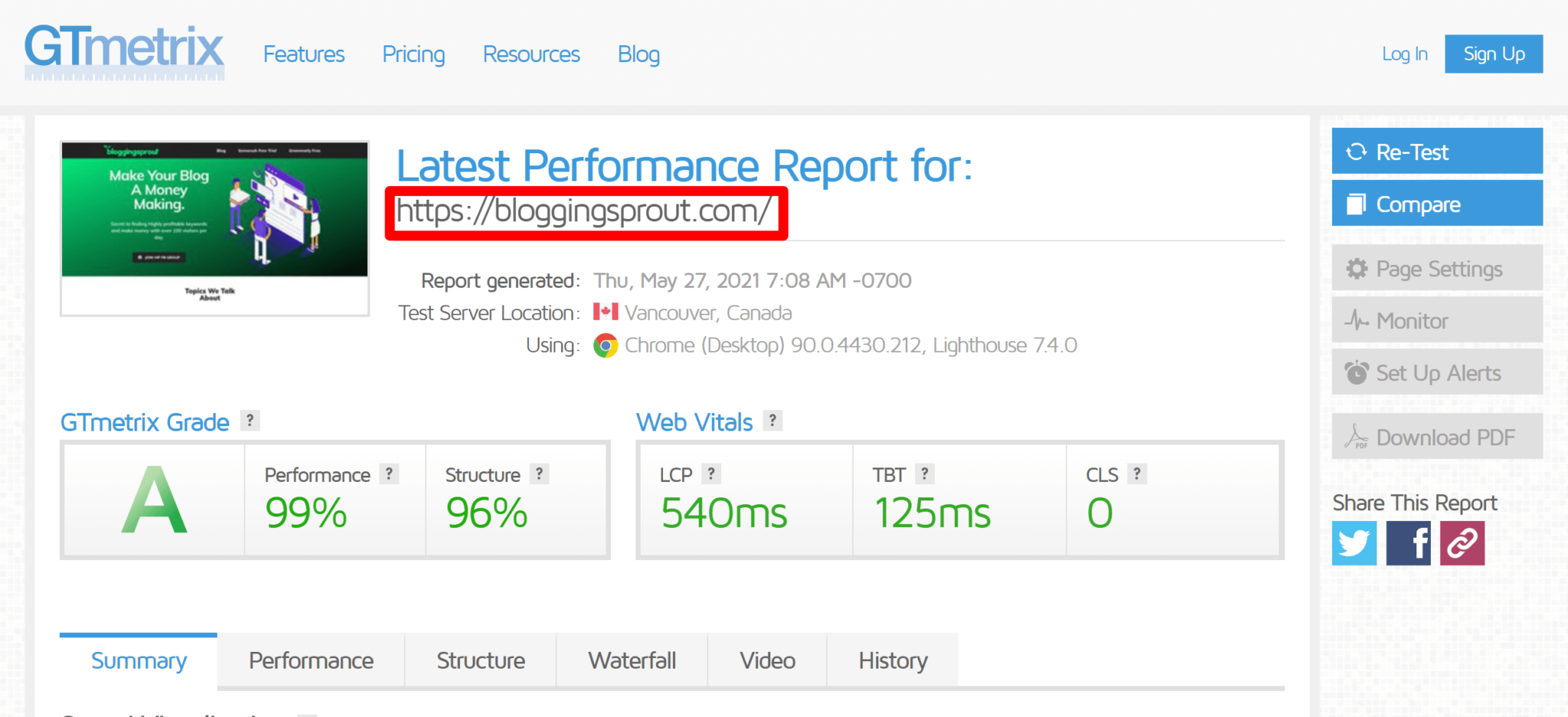 I will share below, how my website performance is so great. Just scroll below to know more. with this performance.
Reasons for slow speed for your site
1. Web hosting – If your web hosting server is not configured properly it can slow down the speed of your website.
2. WordPress Configuration – If your WordPress site doesn't have cached pages, it will overload your server causing your website to slow down or crash completely.
3. Page size – most of the images are not optimized for the web.
4. Bad Plugins – Using poorly coded plugins can slow down your website significantly.
5. External Script – External script such as advertisement, font loading, etc. It can also have a big impact on the performance of your website.
How to Speed ​​Up WordPress Site in 2022?
Now let's talk about how to speed up web page loading time in WordPress.
The speed of your site on WordPress depends on many factors. This can include your website hosting, plugins you use, images, your website settings, external scripts, and much more.
Today I am sharing seven tips to help you speed up WordPress and reduce WordPress loading times. Its main purpose is to offer your users fast loading pages.
1. Choose a better web hosting provider
The main factor affecting website speed is your WordPress website hosting.
It seems like a great idea to host your new website with a shared hosting provider that offers "unlimited" bandwidth, storage, email, domains, and more.
The problem we usually miss with these offers, however, is that shared hosting environments don't offer good load times during peak hours, and most don't offer 99% uptime each month.
Fortunately, the web hosting industry has advanced with technology and the prices of cloud hosting providers have fallen over time.
But still, cloud hosting and dedicated hosting may be costlier for beginners. So I would recommend you to shift to Fastcomet or Bluehost for a better experience.
If you can afford cloud hosting then Cloudways hosting is perfect to kickstart your online business in 2022.
2. Simplify your page designs and content
In this age, web design is concerned more and more while developing a website. We can see very sophisticated sites with various eye-catchy functionality.
For this, we do use Elementor or Thrive Architect page builders that affect our speed performance heavily and adding more complex designs to your site can slow down the speed.
Hence, if you want to reduce website loading speed, you simplify your designs and content. I will recommend you to use Gutenberg blocks to design your sites (home and blog page) and publish the content.
This can help you in many ways, including the fact that simpler pages simply consume fewer resources, are easy to make responsive and will speed up WordPress sites load more quickly.
3. Use a cache plugin to boost website speed
Instead of going through the entire page creation process each time, your caching plugin creates a copy of the page after the first load and then makes that cached version available to every subsequent user.
Your server fetches information from your MySQL database and PHP files. All of this is then incorporated into the HTML content that is served to the user.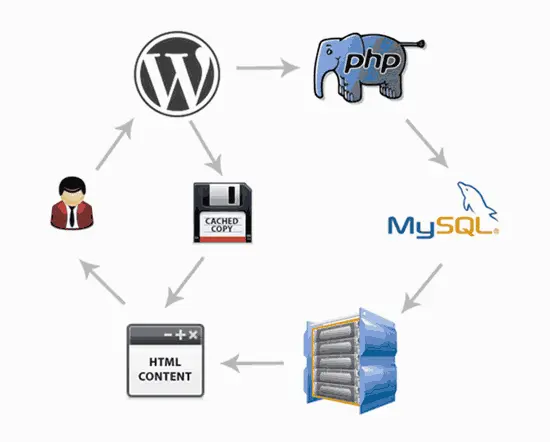 It's a long process, but you can skip a lot if you use caching.
There are very good WordPress caching plugins available, but t recommend using the WP Rocket plugin (premium). to speed up your WordPress site
My website performance as shown below is because of this plugin only. You can use this powerful plugin to load your website within 1 second.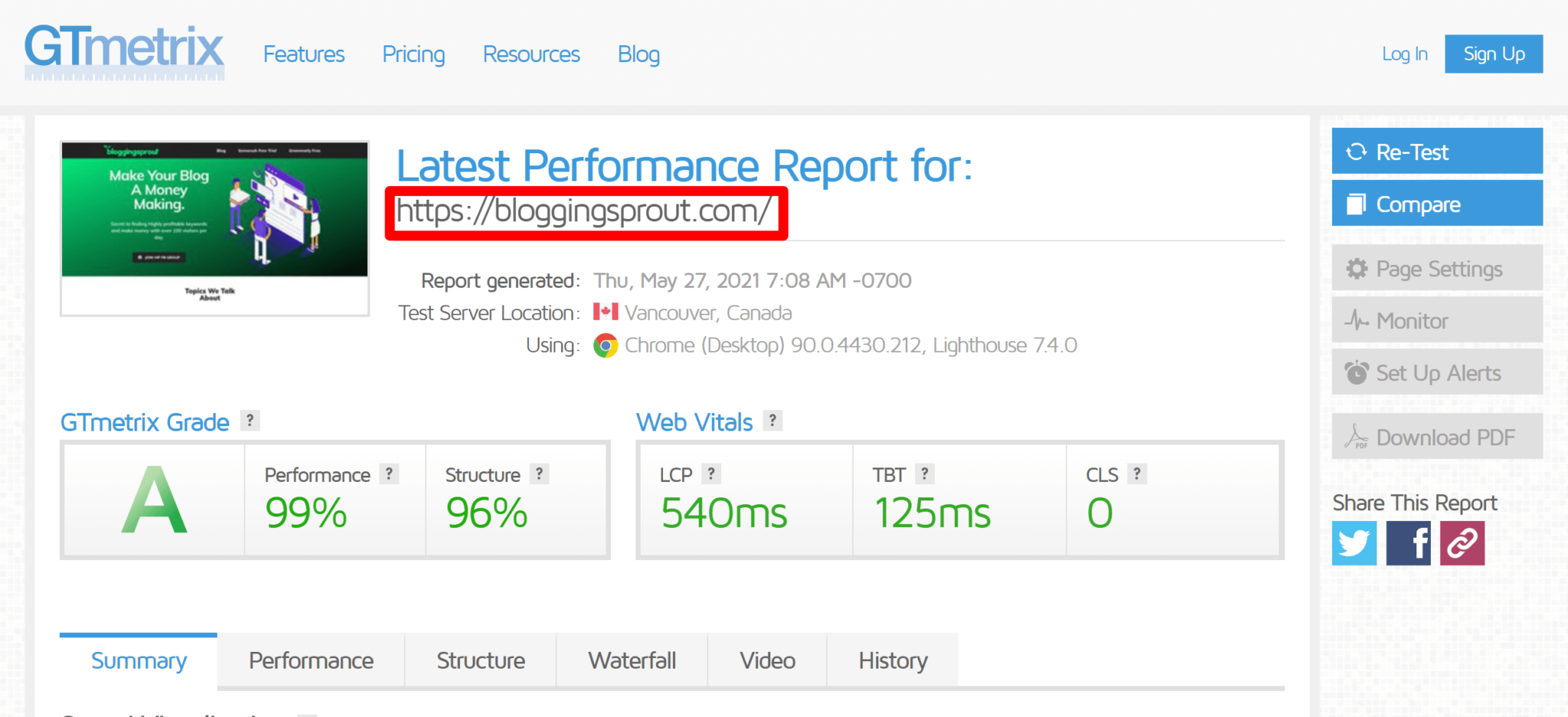 4. Use a fast WordPress theme
If you want to speed up WordPress site speed, it's important to choose a theme that is optimized for fast presentations. Many WordPress themes are visually stunning but are poorly coded and can have a big impact on load times.
To choose the right theme for your website, we recommend choosing a theme that is simple and clean.
It's best to avoid themes with lots of animation, complex layouts, flashy designs, and other useless features. Usually, such topics can slow down your site.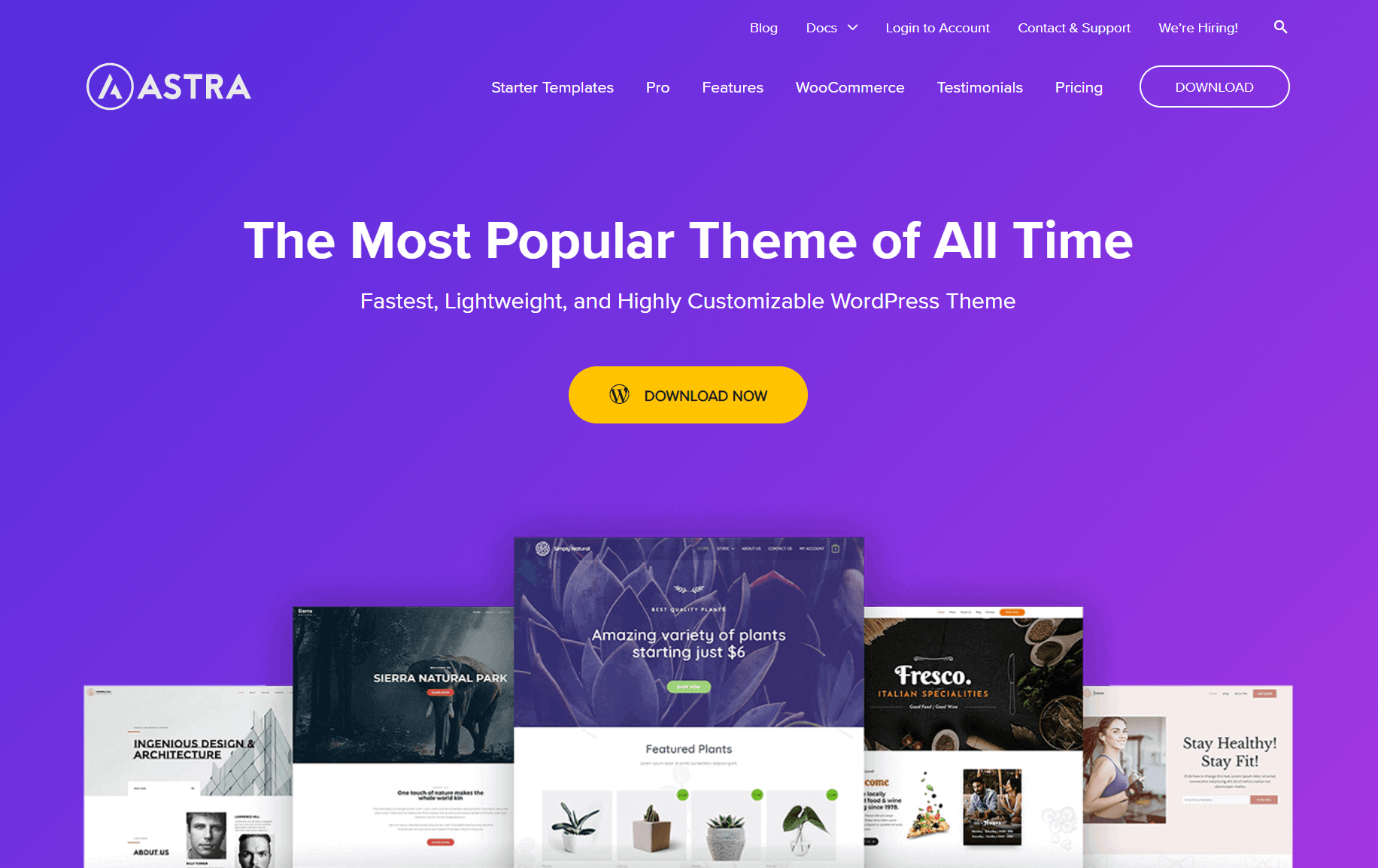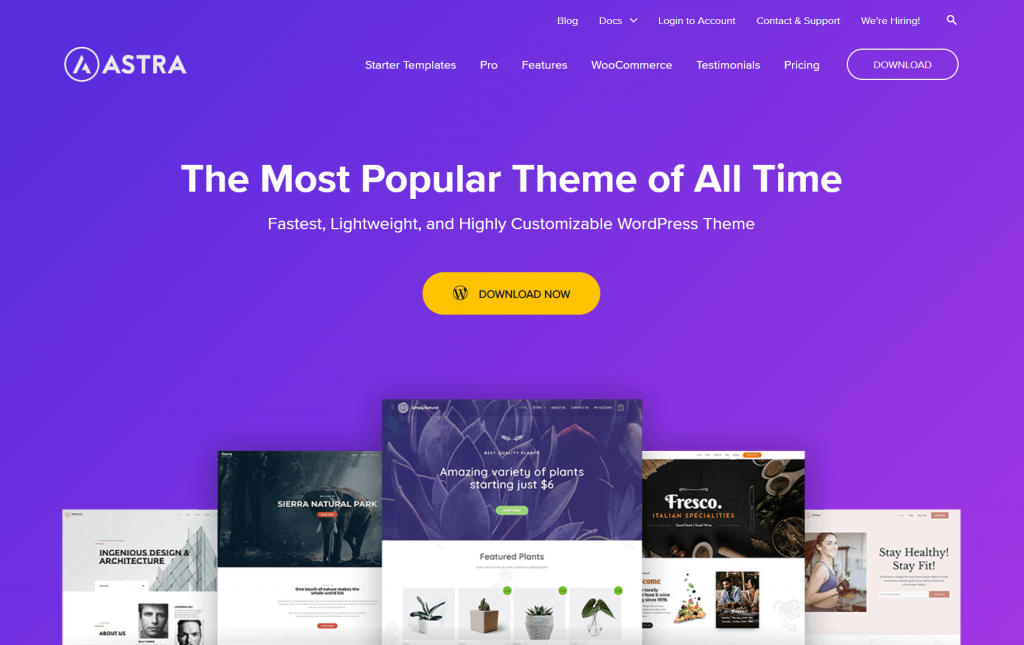 A good place to start is to check out the best premium theme i, e Astra Theme. You can find the largest library of pre-built websites that you can import directly to your sites. The good thing about the Astra theme is that it is fully customizable and you can customize it as per your font, colour and layouts.
Features of Astra Theme:
No jQuery, thus site will load faster
Astra is a light theme which uses just 50 KB of the resources.
Astra sites take 0.5 seconds to load
Load time on GTmetrix is 400ms
Elite support to solve your queries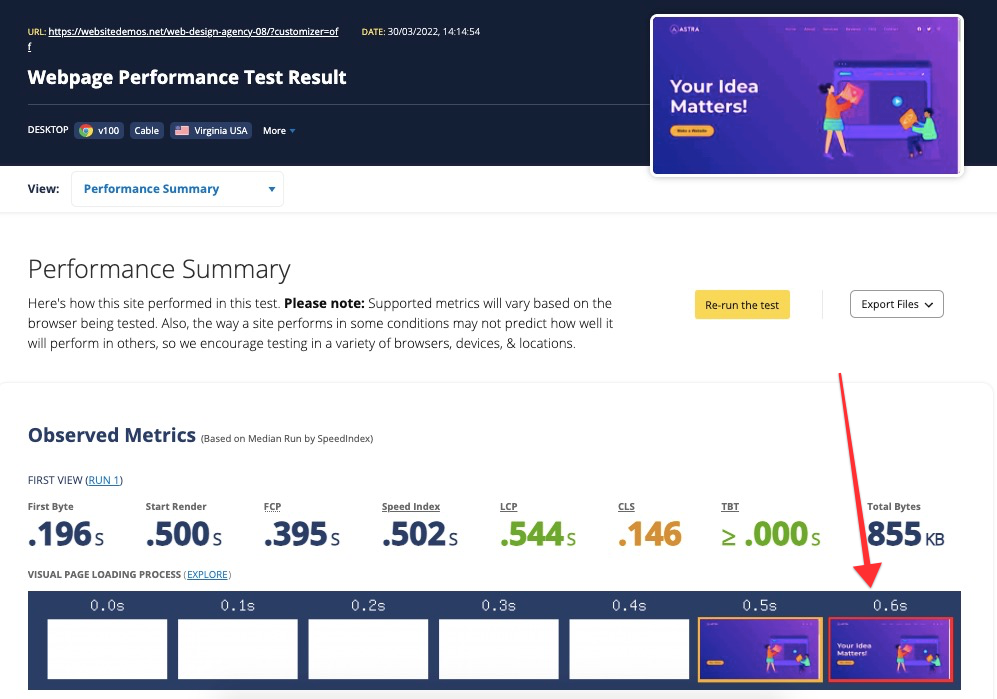 Though Astra theme is available in the free version also but with limited features. So I would suggest you to get a pro version starting at $49 and enjoy its all features to the fullest.
5. Compress Images to speed your WordPress site
Uploading very large images and videos will slow down your WordPress site significantly. Having said that, another solution to speed up a WordPress site is to compress your media files.
There is a free WordPress plugin that can automatically reduce all image sizes so you don't have to do this multiple times for each photo. Alternatively, you can try TinyPNG – an excellent tool for image optimization.
Firstly before uploading it on your website, compress it and then upload it. By doing this you will save approx 70% of your space per image.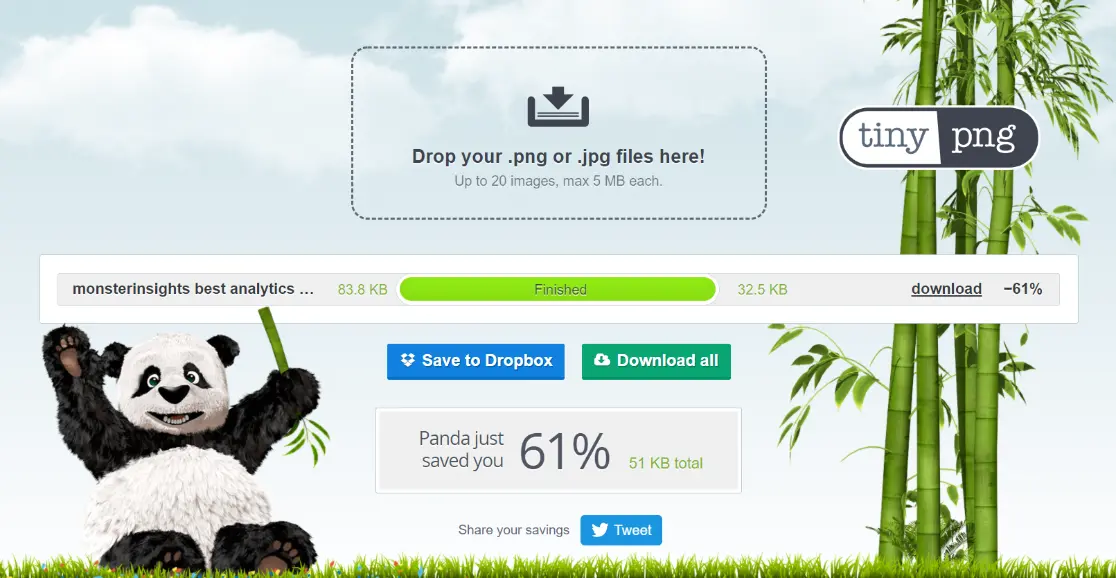 Alternatively, you can use LazyLoad plugin to enable the webP format of the image on your website using plugins like Imagify or shortpixel.
In short, a smaller file will make your page load better.
6. Enable GZIP compression
Being a lossless compression approach, GZIP is extensively used for sending files via the internet. It can help you to compress files in a very less time by reducing file sizes by up to 70%, and even with less computing power as compared to any other compression techniques.
Since you're using a smaller amount of bandwidth, after applying GZIP compression to the site, your files will be sent to users more quickly in comparison to an uncompressed file. You can get this feature in the WP Rocket plugin.
7. Use lazy loading
If Your WordPress site has a lot of images, multiple videos embeds, and photo galleries you can implement lazy loading.
Rather than totally displaying all images and videos at once, lazy loading only loads the images displayed on the user's screen and delays the loading of all others until the user scrolls down.
It actually gives the impression of a faster page loading time because your content loads gradually instead of your browser having to do all the loading work at once. You can find this feature in WP Rocket.
8. Update WordPress and all plugins
One of the best ways to accelerate WordPress is by running the latest version of WordPress along with all of the necessary plugins that you have installed and activated for your site.
This along with maintaining the WordPress security helps to speed up the performance of your website. Generally updating WordPress at least twice a month is regarded as the right way.
This will be beneficial for you to fix any problems, and will also give plugins enough time to fix updates.
9. Remove unused plugins and themes
Aside from the fact that you have to keep your plugins and themes up to date, removing unused plugins is the next step in having a fast site.
Unused plugins and themes not only represent a security flaw but can also reduce the performance of a WordPress site.
To remove unused plugins, you must first deactivate them. You can then open the list of inactive plugins and delete the ones you no longer want.
To remove unwanted themes, simply go to the plugins section to remove the plugin you no longer use.
10. Eliminate Render blocking Javascript and CSS
In most websites, if you check your website speed on GTmetrix or page speed insights, the most common error due to which sites load very slow is due to render-blocking of javascript and CSS.
The best way to fix this issue is to use WP Rocket again. This plugin will perfectly eliminate this issue without letting your play with tedious codes.
For doing this just visit, Settings » WP Rocket and then click on the File Optimization button. You will see CSS file optimization and Javascript file optimization. Enable them and check your website speed now, you will be amazed by the performance.
11. Always use CDN
With the help of a content delivery network or CDN, you can increase your website speed load time for every visitor from wherever they are trying to access.
Basically hosting companies provide different web hosting centres from which you have to choose anyone nearer to your most visitors are coming from.
Let's suppose most visitors to my website are from Europe so before purchasing any hosting, I will select data centres nearby Europe only. So that my audience can get grate experience while they try to access my website.
But what if any visitor trying to get access from Australia or some other parts of the world. Then here, the use of CDN is required.
CDN will cache the static content of your websites like images, fonts, and stylesheets. And whenever any user tries to access it, CDN will show it without any delay from the nearest server.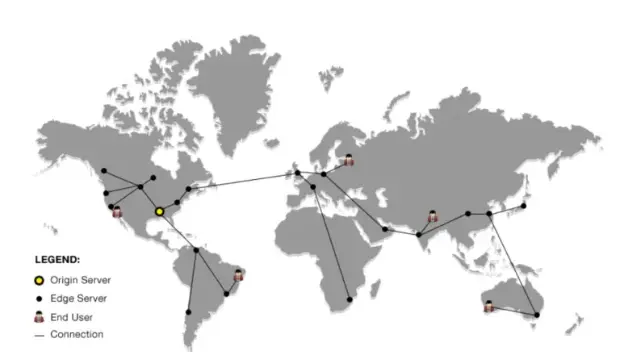 You can use Cloudflare's free CDN service for your website. I am using it on all of the sites and you should use it too.
12. Split long posts into pages
Readers actually love blog posts that are longer and provide information more in-depth. Longer posts have a higher probability of ranking higher in search engines. But if you're posting long content with lots of images, it may slow down your website loading speed.
As a solution to this problem, you can split up longer posts into multiple pages. To make your work more simple, WordPress comes with an in-build function to do that. Hence, you can simply add the <!––nextpage––> tag in your article wherever you want to split it into the next page.
Note: For adding <!––nextpage––> make sure you are using the text mode of the editor to write this code.
13. Host video offsite
Although videos are a great way to engage visitors, they can significantly slow down your page when loading. Among all types of files that are stored on your web hosting server, videos are the one that takes more loading time and eats up disk space.
Due to this reason, instead of putting videos in your media library, it's better to use a third-party dedicated video hosting platform, like YouTube or Vimeo. You can then use WordPress shortcodes to embed the video on your page or post.
After this, WordPress will itself help that link to turn into a functional video.
14. Don't upload videos and audio directly to WordPress
A good practice to speed up your WordPress site is never to upload video and audio files directly.
This is because hosting audio and video files on your server takes up a lot of bandwidth and slows down websites. It also increases the website backup size, which can further reduce website performance.
A simple solution to this problem is to embed all media files in your blog posts and landing pages. Popular streaming platforms such as YouTube, Vimeo, and DailyMotion have embedded codes for all of their videos.
15. Optimize the WordPress database
If you ever have a WordPress website, chances are high that you've collected some old, unused files in your database.
These files could be spam comments, residue data from unused themes and plugins, old users, draft contents, and any types of old media. These things can occupy valuable space and decrease the website loading speed.
Due to this reason, it's recommended to manually delete unused media files directly in your WordPress media library.
16. Avoid using too many special fonts
Like themes, fonts can play a big role in speeding up your WordPress site quickly. Having fonts pop up quickly can improve the performance of your website by eliminating the need for users to wait for the visuals to load.
However, using too many custom fonts can slow down your website.
For this reason, we recommend that you choose a font for your website and use it throughout your designs. This reduces the time required to load each custom font and provides a fast user experience.
17. Minimize external scripts and HTTP requests
As WordPress sends HTTP requests to different servers to create what users see when they load your website, whenever your WordPress site needs a lot of elements to load, you will have more HTTP requests.
More HTTP requests are responsible for a slower website speed, bad user experience, weak SEO results, and low conversion rates. Minimizing HTTP requests on your WordPress site is all about removing unnecessary things from your site.
This will help you to speed up WordPress website loading speed.
A more detailed guide about increasing WordPress website speed can be followed from here.
Conclusion
That's all! We hope this article helped you speed up your WordPress site and performance. Go ahead and try these techniques.
The most important tip that I personally use on my website and recommend you to use a powerful cache plugin like WP Rocket to get faster loading pages without any hassle.
Test your site speed before and after using these best practices. You will be surprised that these changes speed up WordPress sites to great extent.