If you are looking for budget-friendly affordable & best siteground alternatives then you are in a good place.
In this article, I am going to share in detail about the, 9 best siteground alternatives that you can go with in 2021.
I will list down all the 9 best web hostings and recommend the best one too. You can choose from the listings as per your budget.
Disclosure: When you buy any hosting from my links, I will get a referral fee without costing anything extra to you. You are awesome guys, keep supporting!
---
SiteGround is one of the most popular WordPress hosting companies that has become a favourite for new bloggers and small companies owners.
Before proceeding further in this blog, let me confess you guys, siteground is still our #1 recommended web hosting as I along with other top bloggers, use this hosting too for their websites.
Why siteground is best web hosting in the market?
Because of the following reason, I found siteground hosting as the best one:
Overall 4.8/5 rating on TrustPilot with more than 6000+ reviews
Best support and service 24X7
solid server speed and uptime
Free professional email
Apart from the above useful features and benefits they provide free CDN and SSL certificate too within the affordable plan.
Recently, siteground has shifted its entire infrastructure to the google cloud platform. Which means your site will be hosted where there is youtube, and Gmail is hosted.
These are the words of the experts in the market.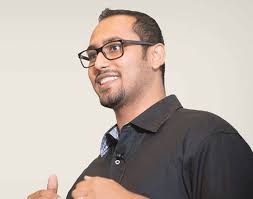 SiteGround is one of the most popular and highest rated hosting providers in the WordPress community. They provide unique in-house WordPress speed and security solutions to make your site as fast and secure as possible
If you need an all-rounder hosting that can handle anything that you throw at it then you can choose SiteGround and it won't disappoint you. You can purchase siteground with Paypal or card.
SiteGround has been the priority of every online business over the last decade.
---
Why you are looking for siteground alternatives?
SiteGround impressed with nearly error-free working hours and guaranteed services.
The loading speed was pretty good and they offer a variety of plants for both beginners and advanced users.
However, there are some drawbacks that you need to consider that might change your decision on choosing SiteGround as a WordPress hosting provider.
Reason 1: Might be you are aware or not. If not, then let me tell you. The siteground earlier price for startup plan was mere $3.95/mo without any hidden additional cost.
So getting awesome service and speed with less money everyone looks for. That's why it was one of the favourite hostings for all bloggers.
And most importantly it was budget-friendly, especially for new bloggers.
But recently they have increased from $3.95/mo to $6.99/mo that you can see below.
Aprrox $7/mo that too for a single site, which is not affiradable.
And if you want to host multiple sites with unlimited space and smooth run then it will be costing around $15/mo.
Then I personally choose cloudways over siteground GoGeek plan which will cost around $10.5/mo for obvious reason.
Reason 2: And another reason to look for siteground alternative is when your site starts getting traffic, you may have to shift from siteground.
Because it offers limited webspace and traffic handling in a specific plan.
Reason 3: SiteGround plans start with cheap prices but as soon as the first year goes by, you have to pay much higher then what you signed off for.
Nearly every big web hosting companies does the same trick except a few of them.
Also, they don't provide any free domain for the first year with the hosting as many hosting companies are known to do.
The cost might be too high for beginners and that can affect them in choosing SiteGround.
So we made the list of cheap and affordable SiteGround alternatives that you can use according to your needs.
So let dive into it.
---
9 Affordable & Best Siteground Alternatives In 2021
Here we listed some of the best siteground alternatives available in 2021 and keep in mind that list is arbitrary and not based on any metric.
[wptb id=986]
---
1. GreenGeeks Hosting (With Free Domain)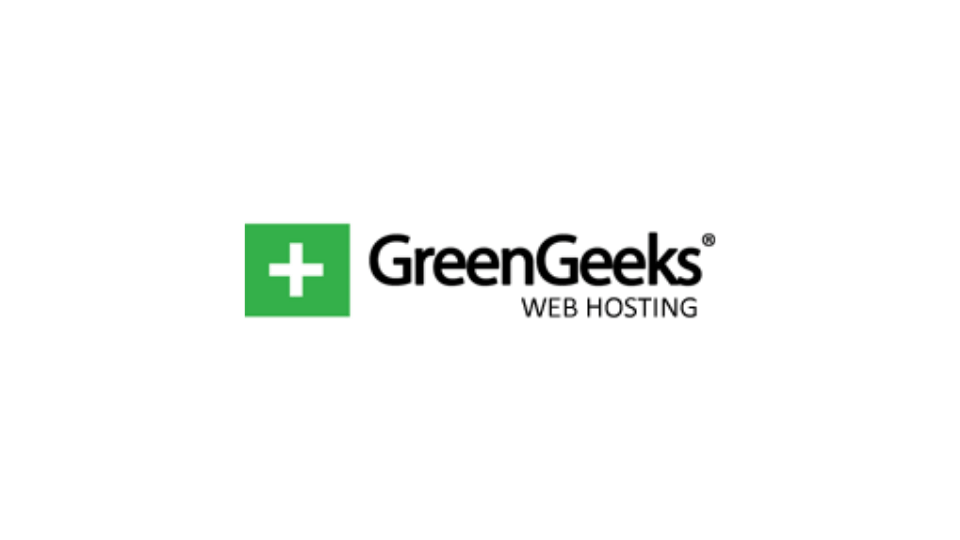 As the name may indicate that Greengeeks values our environment by producing all of their electricity from nature-friendly sources.
They are smaller compared to some other hosting companies but they compensate for that with their good plants and fast service speeds.
With green hosting your website will be suitable for or any online business.
Their great support and environment-friendly web hosting come with an affordable price that can be perfect for small businessmen and website owners.
It is an ideal hosting to go with after SightGround.
My friend Sumit Sao (blogginglift.com) conducted a poll in his Facebook group consisting of more than 50K+ awesome bloggers and have a look at the poll.
GreenGeeks tops the poll with the maximum number of votes.
Many top bloggers and experts did experiments with GreenGeeks speed on their website and you will amaze with the result, as the speed is always under 1 second.
This makes greengeeks as the cheaper and affordable siteground alternative and I recommend you to purchase this hosting if you are looking for.
Pros Of GreenGeeks Hosting:
Guaranteed Eco-friendly hosting
Excellent server speeds in all plans
The basic plan starts at 2.95$ per month
Free Domain for one year
They let you choose up to four server locations
FREE SSL and migration
Good customer support and user database
Cons of GreenGeeks Hosting:
This hosting is overall one of the best siteground alternatives available in the market and I highly recommend you to go with this.
---
2. Bluehost Hosting (starts at $3.95/mo + free domain)
Bluehost is the web hosting that I recommend to anyone and everyone.
If you are trying to find a branded hosting company then Bluehost is the best pick for you.
They give you affordable and beginner-friendly plans that you can customize according to your needs with the click of a button.
There are tons of great features and extras at every price point, and the multitude of packages offer a lot of flexibility to suit every budget.
Whatever you need, Bluehost offers its plan suited for everyone.
Pros Of Bluehost Hosting:
Bluehost is recommended by WordPress
Get a free domain on selecting any plan
The cPanel is responsive and user-friendly
Integrated with CloudFlare to provide fast and responsive time
Free SSL certificate on choosing any plan
Multiple Databases for everyone's needs
The starter plan only costs 3.95$ per month
Cons of Bluehost Hosting:
Customer service is moderate
Their prices increase after the first renewal
---
3. A2 Hosting (Anytime Money Back Guarantee)
A2 hosting has always been offering the best speeds for more than a decade. Customer support is friendly and helpful.
A2 hosting gives free SSL certification and migration on every plan they have.
Plus, their up-time isn't bad either, and if you, as a customer have had a problem at any time, you can request a refund at any time of the year.
Whether you are a beginner creating your first blog or an advanced developer looking to make a heavy website, A2 hosting is worth adding to your list.
Pros Of a2 Hosting:
High speed performing servers
Top-quality developer tools for better customization
Optimized additionally for WordPress, Drupal & Joomla
Three-step sign up and easy to use
Super secure servers
Free & easy site migration
Cons of a2 Hosting:
You have to cancel 15 days before the Renewal Period
Live chat support is moderate
A2 Hosting is the only hosting which provides an anytime money-back guarantee. I recommend you to go with a2 hosting guys.
---
4. Hostgator (FREE domain for a year)
HostGator is one of the oldest hosting companies and they are known for providing shared hosting, WordPress hosting, dedicated servers, and cloud hosting with fast servers and easy to use one-click setup.
Most of there plans have unlimited bandwidth, free domain for one year, unlimited storage with free SSL certificate, and much more.
Their customer service is very good and they are known for giving easy instructions, also you can use there live chat system to get a faster response.
However, the combination of slow speeds and additional price increases made it too expensive to be considered useful.
HostGator WordPress cloud hosting is a bit more expensive on paper at first, but it performs a lot better too.
Pros Of Hostgator Hosting:
HostGator is the best web hosting for WordPress from PC Magazine
Free domain on web hosting
It gives free migration
24×7 support with 45 days money-back guarantee
It provides you with a drag & drops website builder with multiple themes
HostGator has the widest range of plans to choose from
The basic plan starts from 2.75$ per month
Cons of hostgator Hosting:
They don't have Windows-based VPS hosting
Hostgator Special Discount For Bloggingsprout Readers
Visit HostGator and apply BSPROUT60 while checkout to avail extra discounts while purchasing.
Hostgator is top blogger recommended and one of the best siteground alternatives available.
---
5. Hostinger (cheapest siteground alternative)
It is considered the best hosting for beginners. It has great features and the cheap price is the lowest on the market that makes it a good value for the money.
Hostinger offers superior speed and their uptime was a little inconsistent over the past 24 months, but average uptime was very strong.
We advise you to buy their premium or business packs because they are good money for value plans that offer many unlimited perks.
Premium plans, cloud hosting, and business web hosting offer so much more. They have great customer support that is responsive and friendly to talk.
Hostinger gives a one-month money-back guarantee that can help you in testing there hosting.
Pros Of Hostinger Hosting:
Hosting servers are fast compared to other hostings
Load faster with cache manager with great speed-enhancing benefits
Very good looking cPanel design
Responsive support with fast response
Free domain for the first year
You own the Zyro Website Builder
Cons of Hostinger Hosting:
No daily backup is available
No dedicated hosting
Hostinger is a great hosting company known for its cheap prices (starts @ $1/mo) and user-friendly interface and one of the cheapest siteground alternative.
---
6. Cloudways (best cloud siteground alternative)
Cloudways are a company that gives balanced hosting services that are best suited for WordPress users as they need good functionality and speed using the cloud server.
One of the other main features of Cloudways is that you can scale your project as much as you want to handle more traffic and pay accordingly.
You can use there offer to get a free three-day trial by signing up for them and experience there fast and reliable servers.
This brilliance is somewhat limited by the lack of perks such as domain registration and email. However, this excellent cloud hosting service is worth considering.
Pros Of Cloudways Hosting:
Very easy to install
You can test the service for free before signing up
Multiple flexible account levels
Payment packages on the go
Website cloning is given as an advanced feature
Excellent uptime
Cons of Cloudways Hosting:
It is very expensive but worth it
No domain registration option is provided
I have hosted one of my website Bucketbuff over here and what I like most are their amazing server speed and live customer support.
If you are looking for best and affordable cloud hosting with managed WordPress then cloudways will always be the best option for you.
Special Offer: Get 10% additional OFF for 3 months. Just apply BSPROUT10 while checkout.
---
7. Dreamhost Hosting (Get Free domain)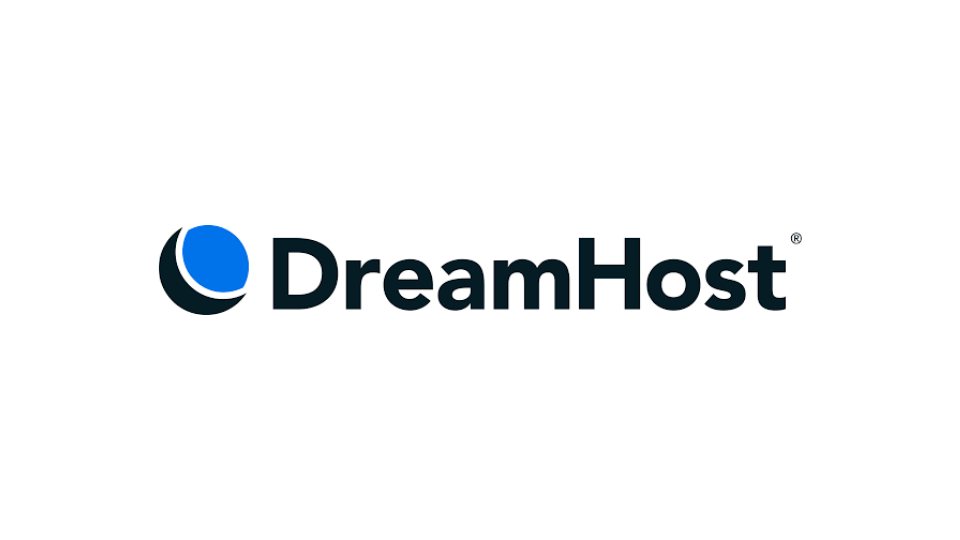 Dreamhost is proud to be a WordPress Award-winning hosting company and one of the oldest hosting companies in the world.
Most of the small businesses can't stay offline for long, so Dreamhost guarantees a 100% uptime on their servers.
If you want more than just blogging, Dreamhost has features that developers will love. They can run cloud servers in 30 seconds and support applications such as Python, PHP, and Mongo Db.
Dreamhost is also a member of the OpenStack Foundation Gold. They make their services open for anyone to use if you buy hosting for them.
At their low price, they seem to have a lot to offer like unlimited storage and bandwidth, archiving, 24-hour support, and even a free SSL certificate.
Pros Of dreamhost Hosting:
Free domain for one year
Unlimited data storage and bandwidth
Unlimited subdomains
It has a modern cPanel and website design
They have good server speeds due to cloud support
Dreamhost is moderately priced
Cons of Dreamhost Hosting:
Customer support is a bit limited
No Email accounts in their basic plan
Dreamhost provides 97 days refund policy. So, you can test their web server and if not found useful then you can ask for a refund.
They also provide free site migration. Means if your site is already hosted somewhere then Dreamhost team will migrate your site for free without losing any data.
---
8. Fastcomet (Shared and cloud Hosting)
Fastcomet competes with the big brand hosting companies with its cloud hosting packages in a quite aggressive manner with its low priced plans.
There are many reasons to continue investing in Fastcomet due to its large number of data centres, full management, and attractive support promises.
With its widespread, diverse cloud hosting catalogue, and a clear focus on future growth, Fastcomet will be an attractive choice for customers at all levels of business.
Pros Of fastcomet Hosting:
Has a strong uptime for its servers
Cloud hosting for better and faster server speeds
Free daily backup for security
Free migration and SSL for your site
A free domain name for life
They feature good customer support
Up to 45 days of the money-back guarantee
Cons of fastcomet Hosting:
It doesn't allow several domain names
Fastcomet provides 45 days refund policy. So, you can test their web server and if not found useful then you can ask for a refund.
All shared Hosting Plans and locations
70% OFF + free migration &
24/7 Support
Visit Fastcomet and apply HOT70CLOUD while checkout to avail discounts while purchasing.
---
9. Inmotion Hosting (Get Free domain)
InMotion Hosting is a known quite expert in the web hosting industry. They offer to host for newbies, bloggers, large companies, and everyone in between.
They are known for reliability, quality, and additional services. If you want to enjoy cheap web hosting, shared hosting is worth considering.
With shared hosting, your site for every situation with many other sites on one server. As you may have guessed, shared web hosting isn't all that powerful.
Sharing of resources means that when one site uses a lot, the other site uses less. It offers three Linux-based shared web hosting plans.
They offer unlimited websites and unlimited domains. All InMotion shared hosting plans include unlimited email, storage, and monthly data transfers, which is a nice touch.
Pros Of Inmotion Hosting:
Cloud hosting technology makes their servers fast
Their customer support is on another level
Multiple integrated apps support
Free migration of sites
Good E-Commerce support with google apps integrated
There has super system security
Cons of Inmotion Hosting:
Inmotion provides 90 days refund policy. So, you can test their web server and if not found useful then you can ask for a refund.
---
3 Best Cloud Siteground Hosting Alternatives
If you are looking for cloud hosting or GoGeek plan of siteground alternative then following are the best alternatives available that I recommend:
Cloudways (one of the best in the market)
I recommend you to to go with cloudways as they provide awesome live chat support and pay as per your traffic usage.
---
Best Siteground Alternatives for high traffic sites in 2021
As we know that siteground offers limited bandwidth and traffic control. So, if your site is getting high traffic then its high time to shift to any of these following:
Cloudways (scalable wordpress hosting)
Kinsta and WPX is highly recommended web hostings for high traffic sites.
---
3 Best SiteGround Hosting Alternatives for Low & Medium Traffic Site
If your site traffic is low or of medium and looking for best and affordable siteground alternatives, then these mentioned web hostings I recommend to go with for your WordPress sites:
[affcoups id="1012″]
[affcoups id="1017″]
[affcoups id="1007″]
---
FAQs Related To Best Siteground Alternatives
1. Which Is the Best SiteGround Hosting Alternative?
The best siteground alternative right now is GreenGeeks which starts at just $2.95/mo and other alternatives are a2 hosting and Hostgator.
2. Why HostGator Can Be A Better SiteGround Alternative?
Hostgator is an ideal siteground web hosting alternative because it provides all the features that siteground provide along with free site migration.
3. How to migrate from siteground to other hosting?
Yes, you can easily migrate from siteground to other web hosting companies like greengeeks, Bluehost or HostGator.
You just have to purchase hosting from the company and contact their support team. They will do it for you for free.
4. Why is siteground so expensive?
Earlier the price of hosting was less but recently they increased their price to $6.99/mo which make them expensive.
Their whole infrastructure is now using a google cloud platform. That's maybe the reason to increase the price.
---
Final Words about alternatives to siteground hosting
SiteGround is a nice hosting company that gives its customers a good package of web hosting but due to its increasing prices and additional fees, SiteGround is losing its reputation as the best hosting provider.
That's why we made a list of best siteground alternatives that you can use for your latest projects. Each has its benefits that you need to check before buying a hosting.
I'll recommend you to go with GreenGeeks hosting at a lower price and awesome services. Or you can go with a2 hosting or Hostgator depending upon your requirements and budget.
Feel free to suggest your favourite hosting companies that you use for hosting websites and if you have any questions then be sure to ask us.